Frozen yogurt is a dairy product similar to that of ice cream, with the main difference being a yogurt culture component. Its creation dates back to the 1970s, and frozen yogurt was marketed as a lower fat and calorie option with a tart kick to it.
Over time frozen yogurt has exploded in popularity due to the innovations of business owners expanding its flavor profiles and allowing customers to customize their frozen yogurt with the toppings of their choosing. These toppings range from fruit to creative options like candy and even cereal. 
This article evaluates the frozen yogurt industry and the success of the franchise model. The information and comparisons made here will help potential frozen yogurt shop owners on deciding to start their own business from scratch or join the many prosperous franchises out there.
We will highlight ten popular franchises in the frozen yogurt industry and provide critical details associated with them. 
As a general rule, an initial investment of $200,000 to $400,000 is expected to start a franchise yogurt shop, depending on the franchise.
The Frozen Yogurt Market
The frozen yogurt market's initial success was driven by health-conscious customers looking for a tasty replacement to cold dessert options such as ice cream. Some of the health advantages for switching to frozen yogurt includes the benefits of probiotics as well as the calcium and protein present in each scoop. 
Another large attraction for frozen yogurt is the ability to substitute its ingredients to be lactose friendly by incorporating non-dairy products. Customizations and the ingredients for frozen yogurt is key to its success. Below is a list of the different segments of this industry. 
Market segmentation for frozen yogurt as follows:
Category: conventional and lactose-free

Product type: full fat, low fat and fat-free

Flavor: mango, strawberry, chocolate, banana, and others. 

Distribution Channel: supermarkets, grocery stores, specialty stores, online and others

Region: North America, South America, Asia Pacific, Europe, and Middle East & Africa
The global market value for the frozen yogurt industry was valued at $1.5 billion in 2018 with a compound annual growth rate forecasted to be 4.0% from 2019 to 2028. Market research reports have shown that a majority of the frozen yogurt consumers fits in the age range of 18-35. Additionally, female customers buy more products than their male counterparts do. 
There are multiple avenues to profit from frozen yogurt, but we will be focusing on the stores solely dedicated to selling frozen yogurt. North America is the biggest market within all the regions analyzed in the industry report. According to IBISWorld, the U.S. market size just in the past year was $826 million, with approximately 2,213 stores. 
Franchising Versus Opening an Independent Frozen Yogurt Shop
Once you commit to opening a frozen yogurt shop, the next step is to decide whether you're going to join a franchise or not. As such, the focus here is to distinguish the pros and cons of these two options. 
Advantages of Franchising
Brand Name and Market Awareness
With the franchising model, the franchisee does not need to reinvent the wheel since they will be allowed to use an established brand and product. Upon joining a franchise, you will be a part of the franchise's advertisement and promotion network. For example, your shop's location will be listed on the franchise's website, and their social media accounts will continue promoting the brand without you needing to manage it. 
As an independent shop owner, you have to worry about establishing your own brand, which involves creating a catchy name with a unique logo to go along with it. Additionally, you have to build your customer base from scratch. 
Proven Product 
A franchise's product is a proven commodity. When you join a franchise, you get to tap into their secret ingredients and could order the frozen yogurt and toppings directly from their vendor as well. As an independent owner, you will have to source your ingredients and build relationships with vendors who can provide a steady supply for you consistently. 
Will you play it safe or try to create a uniqueness to your product? Either way, you have to make sure that your frozen yogurt meets the demands of everyone walking through the front door in order to create returning customers. 
Advantages of Being an Independent Owner
Despite the many disadvantages associated with starting your own frozen yogurt shop, a gutsy individual with a well-thought-out plan and delicious supply of frozen yogurt could greatly capitalize from not joining a franchise. The obvious benefit is having complete control over your business and not being stuck with having to share any of your revenue. 
How Much Does a Frozen Yogurt Franchise Cost?
Before we even look at the franchising model and its associated costs, let's evaluate the basic costs associated with opening a frozen yogurt shop. The following bulleted list provides a brief overview of things to keep in mind. 
Facility – the cost to rent your facility as well as the related fees like insurance and utility fees. 

Inventory – The recurring cost of keeping your store fully stocked with the required yogurt mix and toppings. 

Equipment – The cost that comes with buying the necessary equipment to create and dispense your frozen yogurt. Don't forget to account for the point-of-sale system used to charge your customers and print their receipts.

Design – It is essential to decorate your shop in a way that is appealing and makes it comfortable for the customers to spend time at. Make sure to allocate the proper resources to pay for the construction needed. 

Payroll – It is vital to stay on top of the payroll for your staff members.

 
The franchise model for the food industry is relatively standardized, with little nuances in price variations specific to the particular franchise. Below are some common terms brought up during franchising conversations that you should know before engaging in any discussions. 
Franchise Fee – A franchise fee is simply the initial cost to begin the process of joining a franchise.

Royalty Fee – This fee is the amount of money that a franchisee must pay monthly or quarterly to the franchise they joined. The royalty fee usually is represented as an agreed-upon percentage of the gross sales. 

Marketing and Ad Fee – Similar to the royalty fee, a franchisee may be required to pay a fee at a regular interval that goes to paying for the advertisement and promotion they receive from their franchise. 

Liquid capital – Liquid capital is the amount of money a franchisee should have readily on hand. 

Net worth – Net worth consists of the liquid capital as well as non-cash assets a franchisee may have.

Frozen Yogurt Franchise Startup Costs
Below is a table of the associated fees and requirements for the ten frozen yogurt franchises being evaluated in this article. 
 
Table 1:
Frozen yogurt franchise comparison table
| Franchise Name | Franchise Fee | Marketing/ Ad Royalty Fee | Royalty Fee | Initial Investment Cost | Liquid Capital Requirement | Net worth Requirements |
| --- | --- | --- | --- | --- | --- | --- |
| | | | | | | |
| | | | | | | |
| | | | | | | |
| | | | | | | |
| | | | | | | |
| | | | | | | |
| | | | | | | |
| | | | | | | |
| | | | | | | |
| | | | | | | |

10 Popular Frozen Yogurt Franchises
Previously, we got a good look at the financial requirements for ten popular frozen yogurt franchises. This section will give you an insight into each of their history and what makes them stand out from one another. 
FroyoWorld

FroyoWorld had its start on a college campus of Yale in 2010, where it presented the self-serve yogurt stations for the first time in Connecticut. FroyoWorld's business went from having a simple tart flavor to now having a catalog of over 100 different flavors. In addition to their vast offerings is the ability to choose from sugar-free flavors and to know whether the dairy content of the yogurt is low-fat or fat-free. 
FroyoWorld has a great website that attracts health-conscious consumers by providing nutrition facts for all their yogurt offerings. Customization is greatly emphasized at their stores by offering more than 50 different types of toppings. FroyoWorld has 40 franchises, with a majority of its stores concentrated in the northeast regions such as Massachusetts, Connecticut, and Rhode Island.
Menchie's

Menchie's first originated in Los Angeles in 2007. In a short period of time, Menchie's was able to become one of the fastest-growing food franchises in the United States. Individuals interested in joining a franchise with a well-known brand should consider Menchie's since they have 540 stores globally, with many stretching across the U.S. and Canada as well.  
Menchie's website is extremely impressive in breaking down the content for each flavor. In addition to the typical nutrition information, Menchie's provides a complete ingredient list, the live yogurt cultures, and any related info about the choice, such as whether it is low fat, gluten-free or uses artificial flavors. Menchie's website also has a unique feature of suggesting alternative flavors based on what the customer initially chose. 
Menchie's has one of the most supportive franchising teams. In addition to the training experience they provide, they also have a support team that will help your store pre-opening and provide ongoing support as well.
Red Mango

Red Mango's first frozen yogurt shop was opened in 2008 in Southern California. Over 50 stores are located throughout the United States. As of right now, Red Mango is focused on growing its stores in the northeast regions as well as continuing to add more stores in California and Texas. 
Red Mango does not have as extensive a flavor menu as other franchises. Their team focuses on the quality of their brand's all-natural frozen yogurt. In addition to frozen yogurt, a franchisee will also benefit from the ability to sell other delicious cold treats like smoothies, acai bowls, yogurt parfaits, and fresh juices. Therefore, those joining Red Mango do not have to solely rely on customers craving for frozen yogurt in order to generate money.
Red Mango main website has much to be desired, but they do have a great social media presence and platform to promote their brand. As a franchisee, Red Mango will offer extensive on-the-job and classroom training, connect you with their distribution network for maintaining your inventory levels, and will even help you with site selection. 
Orange Leaf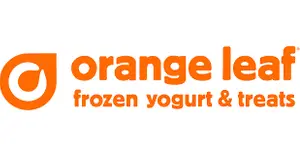 Orange Leaf is another popular self-serve franchise with almost 160 stores between the U.S. and Mexico. Their stores can be found throughout the U.S. with a higher concentration in the midwest regions. This is mostly due to the fact that Orange Leaf's headquarter is located in Oklahoma. 
The team at Orange Leaf states that their frozen yogurt stands out among their competitors because of their exclusivity with specific recipes and equipment that makes their frozen yogurt taste richer and creamier. In addition to frozen yogurt, Orange Leaf sells smoothies and shakes at their store. 
Any individuals willing to join the Orange Leaf franchise will be rewarded with a top-notch support system. Orange Leaf has a wide assortment of methods for lending support to its franchisee, which includes webinars, workshops, and even online resources. 
Pinkberry

Pinkberry is another popular frozen yogurt franchise to come out of southern California, specifically Los Angeles. This business, established in 2005, has grown to over 100 stores. Pinkberry brand has a very clean look and is easy to recognize. Their website is simple, elegant, and does one thing that no other franchises are doing, which is to provide consumers with the nutrition information of the flavor based on all the different serving sizes they sell. 
Once you agree to Pinkberry's franchising agreement, they will be dedicated to making sure you succeed by arranging an extensive hands-on training program. Moreover, Pinkberry has its own dedicated real estate team to help you scout your area for the best location to set up shop. 
Another benefit to the Pinkberry franchise is that their business could be adapted to many different types of store formats in locations like shopping centers and malls.
16 Handles

16 Handles was established in Manhattan by an individual named Solomon Choi. This franchise should be an attractive option not only for health-conscious individuals but also environmentally friendly ones. 16 Handles' business structure incorporates compostable cups, recyclable spoons, and promises to plant 16 trees every day.
16 Handles has a dedicated culinary team consisting of chefs innovating new flavors and even toppings.
Additionally, they help extend the franchise's product lineup to be beyond frozen yogurt such as smoothies, milkshakes, cookie sandwiches, and even cakes. Another way 16 Handles is trying to stand out among the crowd is by spending the time and energy to get a majority of their product certified as being Kosher. 
The only downside of partnering with 16 Handles is that its locations are concentrated in a small part of the East Coast, therefore anybody living outside of this region or wanting a brand that's more well known should look at the other franchises in this article.
Yogurtland

Yogurtland's existence began back in 2006 in Fullerton, CA. Yogurtland is proud of its handcrafted flavors. Their website provides a cool feature that lets the customers use a checklist to narrow down options that match their taste bud while also being considerate of potential allergies like nuts and eggs.
Yogurtland has made itself into a global brand by establishing stores outside of the United States and in locations such as Australia, Thailand, and even Dubai. With over 325 stores worldwide, Yogurtland is still looking to expand their business. 
If you are interested in setting up a shop in Southern California, then you should look elsewhere because the upper management team at Yogurtland believes that this region has become oversaturated with their own franchises and is no longer interested in opening stores there. 
CherryBerry

CherryBerry is a self-serve yogurt bar started by a company with tons of franchising experience named Rocky Mountain Chocolate Factory. The support team from CherryBerry could help you in the five main areas of building a business: real estate, construction, training, operation,s and marketing. 
Along with the many benefits of joining a highly experienced team, a CherryBerry franchisee could also have the unique ability to increase its product offering by tapping into Rocky Mountain Chocolate Factory's chocolates and related goods. This collaboration opportunity is definitely one-of-a-kind.
U-Swirl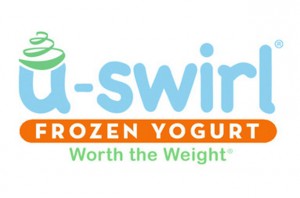 U-Swirl is another frozen yogurt franchise owned by the Rocky Mountain Chocolate Factory. Their franchise model is slightly different from CherryBerry though. While CherryBerry is a franchise with a full-size store, U-Swirl is specifically for those wanting to own a frozen yogurt kiosk. The benefit of this kiosk package is the ability to incorporate it into an existing business like a retail store, a supermarket, or a food establishment. 
U-Swirl has all the same franchising benefits as CherryBerry, like expert guidance and training. Therefore, individuals not ready to commit to a full-size frozen yogurt store should give a good look at U-Swirl. 
TCBY

The abbreviations TCBY actually stands for "the country's best yogurt." This franchise is historically the oldest frozen yogurt business. It dates all the way back to 1981, where the first store was opened in Little Rock, Arkansas. This brand has passed the test of time, and TCBY now has over 350 franchises worldwide. 
TCBY certainly has a unique menu. Its Greek frozen yogurt option makes it an even more attractive choice for health-conscious consumers since it has the same benefits of a conventional frozen yogurt but with twice the amount of protein. A typical TCBY store could offer shakes, parfaits, and sundaes. It could also sell cakes and pies filled with frozen yogurt. 
TCBY franchise has so many different packaging options and add-ons for a franchisee to choose from. The franchisee could choose to have a store with self-service stations or one with a counter service that allows its customers to get hand-scooped yogurt. Their packaging options even include small-scale frozen yogurt stations like a kiosk.
Conclusion 
Individuals experienced in this industry and want to build their own brand could definitely look to start their own business and skip all the fees associated with franchising. Furthermore, the independent frozen yogurt shop owner route is also good for those not able to pay the franchise fees, meet the franchise requirements, or unwilling to give away their future revenue.
Before making the final decision, we suggest that you perform detailed research on your own about the chosen franchise's business model, brand, product, and reputation. Don't forget to account for where you want to open your store since certain franchises are better known than their competitors in particular regions.