7 Jiu-Jitsu Franchises You Can Become An Affiliate Of
Brazilian Jiu-Jitsu is now a popular fitness-focused martial art practiced all over the world. Operating a franchise in Brazilian Jiu-Jitsu requires important details on market data and information on some of the top franchises. This article is going to provide just that.
Exact startup costs are sparse when it comes to jiu jitsu franchises. However, we were able to extract the startup costs of some of them. If you are interested in becoming an affiliate of a jiu jitsu gym, read below.
Jiu-Jitsu Market Data
You need to match your franchise with the needs of your area. That means you need to be aware of certain details about the Jiu-Jitsu market. These details cover information from 2014 to 2019 in concrete detail and a few projections into the future as well.
According to Ibis World, the average growth of the Jiu-Jitsu industry from 2014 to 2019 was 3.7% per year. Economic advancement influenced this growth by freeing up employment and disposable income for people to devote time to Jiu-Jitsu. This is especially true for consumers under the age of 17, which represented over 55% of the industry's revenue. Males in general accounted for 65% of the Jiu-Jitsu industry.
Knowing this, you should take the age demographic in your target area into account before signing with a franchise. Plan to franchise your dojo in an area with a younger average population, preferably one which favors males, in order to edge your franchise towards success.
This $5 billion industry is projected to grow even more over the next 5 years with the expectation that the economy will grow as well. These statistics were gathered before the COVID-19 quarantine, however.
Taking the lockdown into account, it's clear that for the moment, the Jiu-Jitsu industry is down by 50% or more. Many gyms are closed or reduced in activity and many people have canceled their memberships to remain inside.
The plan to franchise, however, has to include what will happen next. The viability of a Jiu-Jitsu franchise after the coronavirus quarantine lifts depends on economic activity. Some sources predict the high unemployment rate as having a lasting impact on the viability of Jiu-Jitsu and other gym-related sports franchises.
However, as the economy recovers, dojos will reopen and activity should get back on schedule towards industry growth.
Are Jiu-Jitsu Franchises Profitable?
Keenan Cornelius recently said himself, even though he was once one of the top jiu jitsu competitors in the world and has traveled the world doing seminars, all the prize money and seminar fees pale in comparison to operating his own jiu jitsu academy. He said that having your own academy is the only sustainable way to make money in jiu jitsu. Here's the video below:
Starting your own jiu jitsu gym from the ground up is hard. You have no brand recognition and you have to do 100% of the work yourself. There is a better way of course—becoming an affiliate to a well-known gym. 
Becoming an affiliate to a well-known BJJ gym is called franchising. Depending on the cost of your commercial lease and labor costs, your profits may change. There is one main factor that you can control in terms of how profitable your Jiu-Jitsu franchise will be. That is finding out the demand there is for a gym in the area you wish to start a franchise.
Since membership in a Jiu-Jitsu gym is often around $130 to $200 per month, you can use that average to try and calculate when you'll make back your startup fees, discussed below, based on the demand in your area.
Jiu-Jitsu Franchise Versus Independent Gym
Concerning both the costs of franchising vs an independent gym as well as the benefits of each strategy, it's important to know the difference.
Franchising (Becoming an Affiliate)
When you buy the license of an existing franchise, you are surrendering a certain amount of control over the business. You have to follow certain procedures in terms of how the business runs, trains employees, and markets itself. The company will give you access to proprietary knowledge such as an owner's manual and training guide for you to follow.
This comes with benefits and responsibilities. On the one hand, the franchise's procedures are laid out for you in advance, meaning you don't have to do as much legwork in terms of planning a business strategy.
However, this means you have the responsibility of following predetermined rules and upholding company guidelines.
The major pro of franchising is brand recognition. This means that you have the name of the established dojo to bank on when you start your franchise. 
Brand recognition makes it easier for you to get new students, who recognize your gym's name. It also gives you credibility in a competitive market against lesser-known dojos. This affects both your memberships and the interaction of your users with your online materials. This is something that is even more important during the quarantine.
With less freedom in terms of the amount of working capital you need, however, you need to plan for the many fees associated with business franchising.
These include not only the licensing fee (which can cost $8,000 alone in the case of Gracie Barra) but also other associated franchising fees, including uniform fees, marketing fees, and training expenses. In addition to the cost of buying the franchise, these upfront costs need to be planned for.
While some gyms do not have a requirement for you to be a black belt to become an affiliate, it is preferred. This is especially true in big cities. Rules are a bit more lax in rural or suburban areas where top grappling talent is hard to come by. One such example is Gracie Jiu Jitsu Apple Valley, started by blue belt Johnny Vasquez. 
If you want to be an affiliate of a jiu jitsu franchise, you will probably need at least $50,000 in startup capital to pay for upfront costs and last the first year.
Independent Gym
Independent Gyms lack the credibility of a known franchise but trade it for lower startup costs and more control. Since you aren't inheriting a business model, you can market the dojo in your area however you want and charge membership prices based on the market rather than on a list of set guidelines.
Managing the marketing and mentorship programs yourself can be strenuous, especially for the first few years of owning an independent gym. In many markets, opening a franchise is preferable by the brand recognition factor alone. The main deterrents are the large startup costs and fees associated with franchise ownership.
Read on to better understand these costs before you open a Jiu-Jitsu franchise.
How Much Does Becoming an Affiliate of a BJJ Gym Cost?
There are many more upfront fees associated with starting a Jiu-Jitsu Franchise besides simply buying the license as part of the one-time franchise fee, though this is going to represent a large portion of your total startup costs.
Marketing fees involve paying into the company's national or regional marketing programs. For some franchises, this common advertising fund will cost a fixed amount on startup. More likely, however, it will be a portion of your revenue from 1% to 4%.
Ongoing franchise fees are royalties. They entail paying a fixed percentage of your franchise's revenue or a set fee. It represents paying for the brand recognition of the franchise and there's no way to know how much it will be without examining each franchise individually.
The other fees associated with owning a BJJ franchise are one-time product or service fees. This depends entirely on the franchise you choose to associate yourself with. These include fees for employees' uniforms, for using the franchise logos, the utility and building costs associated with your property (including leases), business licenses, insurance, and any other costs associated with operating a building as a franchisee.
Most of this can be calculated beforehand based on your chosen franchise and the area in which you're planning to set up shop. The more planning you can do ahead of time, the better prepared you will be to start a gym.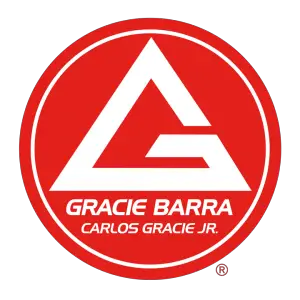 Carlos Gracie Jr. founded Gracie Barra, a well-established jiu-jitsu school with over 800 franchises. His father was one of the original creators of Brazilian Jiu-Jitsu.  The CompNet tournament is an international competition between Gracie Barra school students. This competition is used to test their skills and rivals any Jiu-Jitsu Federation event in the world.
The main benefits of Gracie Barra franchise ownership are those that come with brand recognition, including discounts on Gracie Barra products and access to extensive training and teaching materials. These include a sales program, training manuals, online team meetings, and access to a virtual headquarters that gives you the inside track on Gracie Barra marketing and ownership strategies.
Its startup fees range from $70,500 to $223,500, including a franchise fee of $8,000, $2,500 to $10,000 on uniform fees, $300/mo royalties, and $100/mo or 1% of revenue in advertising contributions.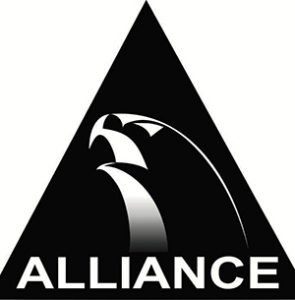 Alliance is a prominent Brazilian Jiu-Jitsu association. Romero Jacare Cavalcanti is the head instructor in the Global Alliance hub in Atlanta, Georgia. Alliance is famous for the wide age range of its students, who can start at a very young age in improving their self-discipline.
They prioritize not only fitness but the self-confidence that comes with learning to defend yourself, no matter your age. In keeping with their academic stance towards Jiu-Jitsu learning, Alliance also offers anti-bullying education.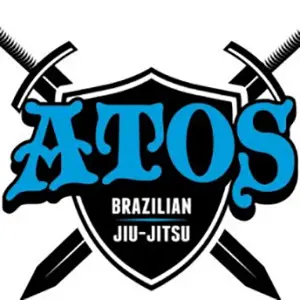 Atos Brazilian Jiu-Jitsu offers classes for all ages and skill levels, as well as all-women classes led by Angelica Galvao, a Jiu-Jitsu world champion. Their programs include summer camps for kids, open mats, competition classes, and private classes, all while learning from ADCC champion Andre Galvao.
Atos also offers an online academy with thousands of hours of training opportunities, pro-tips, and techniques. This program allows students to continue their education at home, which is an even greater advantage for this franchise during the quarantine.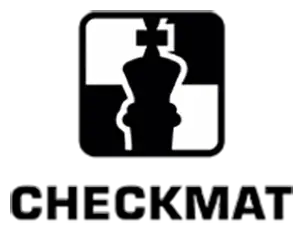 Master Viera founded the international Checkmat academy in 2008. Their objective in Long Beach, California has been to give kids and young teens ways to improve their bodies and minds with the defensive art of Jiu-Jitsu.
They won 1st place at the European Open Championship (Female) and many other international awards, including the Brazilian National Championships and the Abu Dhabi Combat Club. Master Leo Viera or "Little Lion" is devoted to teaching kids and adults alike to find their best selves.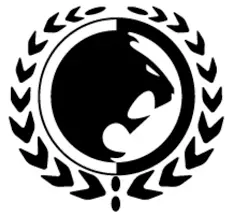 The Renzo Gracie Academy was founded in 1996 and has risen to prominence as one of the leading Brazilian Jiu-Jitsu schools in the world. The academy is also home to the notorious John Danaher, widely regarded as one of the best coaches in the world.
Renzo Gracie offers several award-winning programs, including Brazilian Jiu-Jitsu, Muay Thai, Submission Grappling, and even a kids' program for learning Jiu-Jitsu at ages 6-15.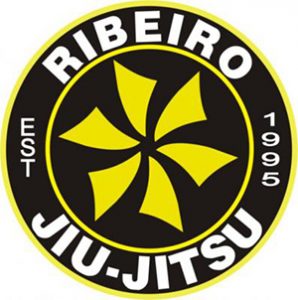 Blackbelt Saulo Ribiero and his brother, Xande, established a variation of Brazilian Jiu-jitsu called Ribiero Jiu-JItsu.. They founded the University of Jiu-Jitsu and the RJJA Headquarters, so you should know that the Ribeiro Jiu-Jitsu franchise is integral to the international Jiu-Jitsu environment.
They offer daily updates on their lessons and the ability to stream Ribeiro Jiu-Jitsu on demand from your account on their website.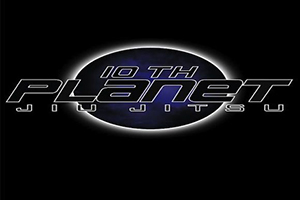 If you're interested in more modern, non-traditional Jiu-Jitsu academies, 10th Planet may be the franchise option for you. It was founded by Eddie Bravo in 2003 after he earned his black belt. The blog and techniques pages of the 10th Planet website are devoted to continuing the education of the students, scheduling events and seminars, and streaming helpful home techniques for maintaining Jiu-Jitsu training even when students aren't at the studio.
Conclusion
Owning a Jiu-Jitsu franchise comes with many upfront fees, not limited to the franchising fee. As outlined above, you have to pay ongoing royalties on a case by case basis based on your revenue.
There will also be upfront costs concerning the purchase of uniforms, building leases, training materials, the franchise logo, and anything else you need to franchise the brand and get the building and staff operational.
Review the information provided in this article, including the mini-reviews, to determine which Jiu-Jitsu franchise best suits your needs and the needs of your area. 
The market potential for a Jiu-Jitsu franchise is temporarily diminished because of covid-19. However, as the economy starts back up, this growing industry will bounce back as the viable franchise opportunity it has always been.
Did you enjoy this list? Tell us what you think in the comments below and don't forget to share the article to help others who are considering opening their own Jiu-Jitsu franchise.