Have you been working for large companies and ready to skip out on all the bureaucracy? Want the ability to control and drive your own ambitions? Or did you enjoy the small startup experience and have become interested in building your own business from scratch? You must know that choosing this path, especially the biotechnology and medical device route, will require drastic changes to your lifestyle and the standard 9 to 5 working hours will no longer be acceptable.
This adventure is not for the faint of heart. Discipline and dedication will be required as you work yourself towards a profitable company. The following content will provide you a glimpse of what it takes to start up your biotech company.
Market Research on the Biotech Industry
The biotechnology industry has shown consistent growth over the years. According to Global Market Insights, the compound annual growth rate for the biotech market is estimated to be 8.3% from 2019 to 2025. Figure 1 below shows how this industry's global market value was at $417 billion for 2018 and is currently forecasted to surpass the $700 billion mark in 2025.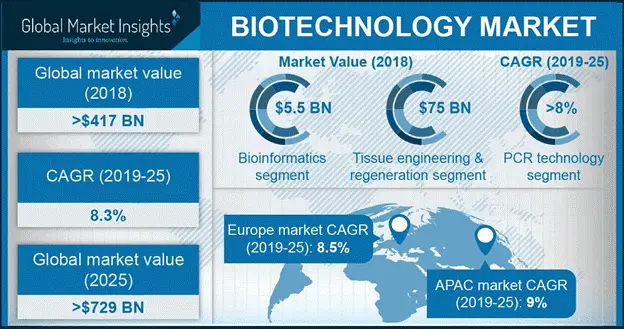 Figure 1. Biotechnology market evaluation and projection according to Global Market Insights.
There are many sectors within the biotech industry such as medical diagnostics to bioinformatics and tissue engineering. Figure 1 shows a glimpse of the market value for two of these sectors and exhibits how the tissue engineering & regeneration segment alone made $75 billion globally in 2018.
The Polaris Market Research team created the graph in Figure 2 to show how the biotechnology market in various regions compare to one another. This graph also illustrates how the biotech market growth will continue to steadily grow over the years with the North America region trending along.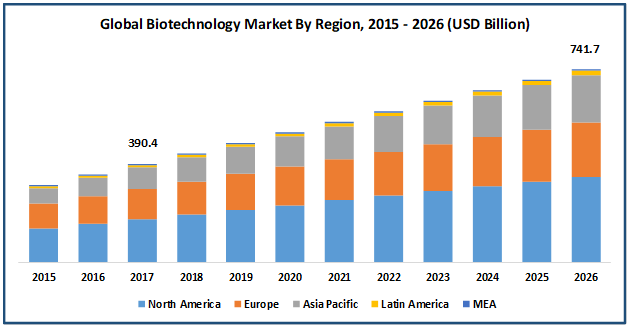 Figure 2. Polaris Market Research evaluation and projection of the global biotechnology market.
Statista and IBISWorld's market reports state that the U.S. biotech market generated $112.2 billion in 2015 with 2,753 biotech companies. Grand Review Research says that North America took 44.15% of the overall market revenue in 2016. The market report and statistics provided in this demonstrate what great revenue is available out there for those brave individuals willing to start up their own biotech company.
Business Plan
A business plan is crucial for any startup, but it is extremely important for the ones in a highly regulated environment, such as the Biotechnology sector. Additionally, a carefully crafted business plan will help you survive in an industry with a high failure rate.
The business plan should not only include the technology, but also the strategy on how you will turn your business into a successful one. The financial projections and the product development stages should be explained in detail. Additionally, some companies also state their long-term vision such as whether they plan to run the company indefinitely or if they have an exit strategy to be bought out.
The U.S. Small Business Administration has a page dedicated to creating a business plan with examples provided as well. The following sections below will also offer topics that should be accounted for in the planning phase.
Finding Investment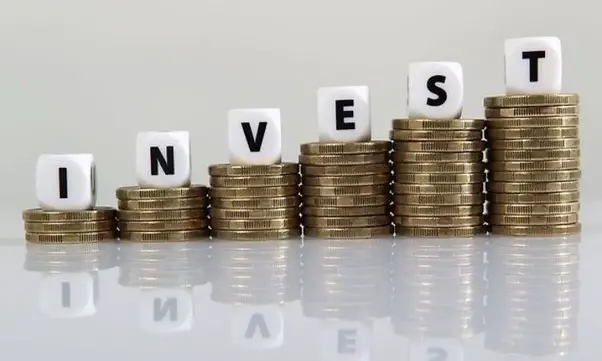 A key importance of having a detailed business plan is the ability to attract investors that are willing to fund your company. As the owner of the biotech company, you must constantly keep an eye on how to fund the different stages of your product development.
Investment could take upon many forms. Whether you are willing to take a bank loan with your personal possession as collateral or willing to sell equity for money, there are risks and benefits for both choices. The list below consists of 3 common source of investment funding.
| | |
| --- | --- |
| Type of Investment | Description |
| Private Investors | Private investor can come from any source where you have a relationship connection, such as family members or friends as well as those associated with them. With the right connections, you could collect funding from these investors to get your business started. |
| Angel Investors | These investors are typically knowledgeable and educated on how businesses are run. Whether or not they have actual experience in your specialty is not always the case. Angel investors usually have deep pockets and worth trying to swoon over. |
| Venture Capitalists | Venture Capitalists are usually the best source of funding for capital intensive companies such as ones in the biotech sector. Venture capital firms are dedicated to growing companies within their portfolio. |
It is essential to understand the impact of choosing among these 3 investment options in the short and long term. The table below provides a breakdown of the pros and cons associated with each.
Type of Investment
  Pros
 Cons
Private Investors

Quick initial money for starting stage
Private investors typically do not demand oversight of your company
Retain control of your company decision

Lowest Investment capital
Potential rift in personal relationship
Usually do not offer much help beyond the investment

Angel Investors

Mentorship opportunity
Personal relationship is uninvolved
Capital investment could come via a loan or equity

Might want to be involved in the decision-making process, but lack the industry experience
Difficulty in finding Angel Investors

Venture Capitalists

Venture capitalists specialize in developing startups
Could connect your company to other funding network
Large investments that could fund an entire stage of product development

Demanding in their desire to control and be involved in the decision-making process
Application and review process are lengthy
Difficulty in convincing a venture capital firm to pick your company
Startup Expenses
Biotech companies are one of the hardest pathways to venture upon. Of the many reasons, the capital required to turn an idea to a completed product is extremely high.
The initial proof of concept such as the design and experiments required to test and demonstrate your technology might be able to be completed at a price in the hundred thousand range. However, the reality is that the investments needed to support the product development process could easily surpass millions of dollars.
Below is a list of expenses commonly associated with starting a biotech company. We will expand on some of these expenses in other parts of this article and offer alternative cost-saving options as well.
Sample List of Startup Expenses  
| | |
| --- | --- |
| Expense | Description |
| Salaries and Wages | Hiring highly qualified employees will strengthen your team and their experience could be used as leverage when you go search for more investment funding. However, the costs of employing and maintaining these individuals will require a great amount of capital. |
| Research and Development | R&D expenses consist of the material, software and capital equipment needed to turn your invention from an idea to a working model. |
| Manufacturing and production | The cost of establishing a relationship with a manufacturer as well as the money needed to pay for the material and labor required before the manufacturing process could start. |
| Facility | Expenses associated with having an established facility consists of rent, utilities, insurance and property taxes. |
| Business Formations | There is a lot of little fees here and there when it comes to creating your business entity as well as making sure all the government fees, permits and licenses are up to date and renewed in time. |
| Legal Expenses | Legal expenses relate to the costs that comes with protecting your technology and company brand via patents and trademarks. |
Business Formation and Protection
The creation and maintenance of legal documents is critical in ensuring that your business stays legitimate. Below are the top 5 things to consider as you began to form your company.
1.      Intellectual Property (IP) Protection
Whether you have developed an actual product or simply created an innovative design to be implemented later, you must consider protecting this intellectual property via patent, copyright or trademark. This process could be complex and confusing. In order to simplify the process, you could contact an IP agency specializing in these fields and have them assist you throughout each option. For example, these agencies could help save the time needed for investigating into existing patent's claims that may conflict with your idea. They will also verify that all the application papers are filled out and filed correctly.
You can also look at the United States Patent and Trademark Office's website to get an overview of these patent and trademark processes as well as the frequently asked questions related to it. Keep in mind that international IP protection may vary greatly based on your application destination.
2.      Business Legal Structure
Do your research and decide whether you should form a limited liability company or incorporate your business. Based on your choice, your business structure will have different protection and taxation, so choose wisely. One big thing to note is that registering your business as a corporation does allow you to issue shares of stock. This ability will allow your company to attract investors for fundraising. Additionally, stocks could also be used as a tool for recruiting and an incentive for your top employees to stay.
Upon deciding on your business structure, collect all the required information and file them online at website such as LegalZoom.
3.      Employer Identification Number (EIN)
After the business entity has been established in the prior step, it is now crucial to obtain an Employer Identification Number (EIN).  This federal tax ID is often a requirement for the following tasks:
Open a business bank account
Apply for business licenses and permits
Pay employees
File federal tax
The EIN application could be completed through online companies like Legal Zoom for $79 or it could be completed for free through the Internal Revenue Service (IRS) online application.
4.      Business Permit and License
Take some time and research into what permits and licenses are required in your designated state and city. Try using the U.S. Small Business Administration's website to find this information. Make sure to have all the applications and associated fee payments completed properly. If you need assistance in determining the appropriate licenses and permits, go to the U.S. Small Business Administration website and search within their Local Assistance directory. This website will provide all the assistance center in your area.
5.      Business Bank Account
Create a separate bank account for your business. It is important to differentiate your business finances from your personal ones. Banks may vary in its options and fees structure, so take the time to check out the different options and choose whichever fits your business needs best.
Office Space Alternatives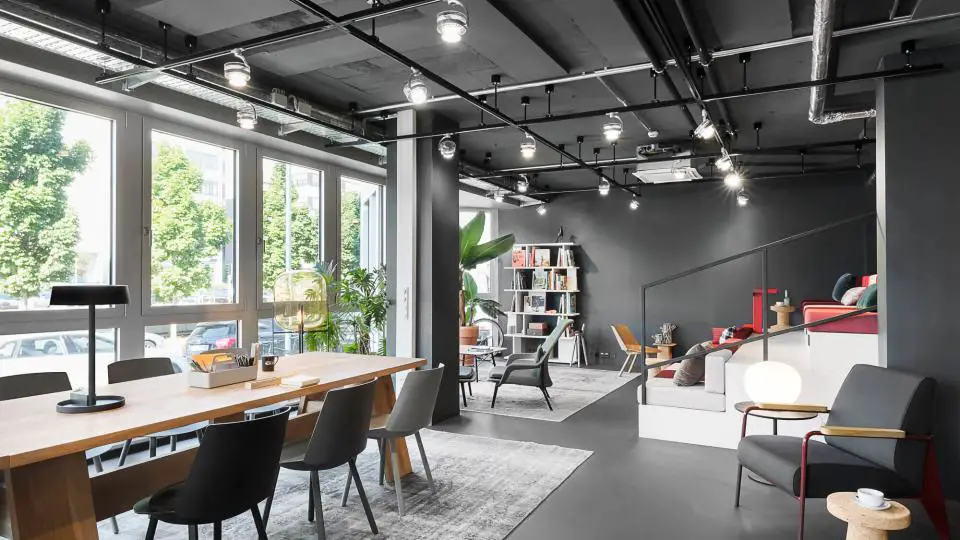 Whether you are attempting to grow your company out of a "garage" or are ready to establish an office space, you will need to look at various options that would be suitable for your type of business and the number of people joining you on your venture. The following are alternative choices to renting out an entire office space as you are just starting out.
Post Office (PO) Box
If your startup consists of a small group of employees willing to work from their home or at each other houses, and want to keep your expenses to a minimum, open a PO box. Not only will opening a PO box allow you to separate the company's business mail from your personal mail, it also permits you to list a physical address in the company's contact information without revealing your home address.
Virtual Office
A popular alternative and upgrade to the PO box is a "virtual office." Specific locations will offer up the option to have a "virtual office." These virtual office usually have pricing plans that varies based on the options and package you choose. Benefits of utilizing a virtual office are being able to list your location's address at the building destination of choice, mail drop-off and pickup service, and the use of their conference room. Other package options include having a person assigned to answer and forward voicemail to you and a receptionist, at the front desk, that will greet guests on days you are scheduled to use the conference room.
Shared Office Space
Shared office space comes in different forms. As entrepreneurship spirits continue to grow, a new trend in business is to create a co-working environment and rent it out to small businesses or startups. These types of companies will provide you with a variety of options in how much space and what kind of amenities is accessible to you. For example, their rentable space options might range from a workspace with a desk, a cubicle and even up to a private office for your team.
Another type of shared office space becomes available when a current business or startup decides they have more space than needed for their staff and are offering to rent out a section of their office. Both options are great when your startup team is small, and it is not worthwhile yet to rent a large space of your own.
Company Website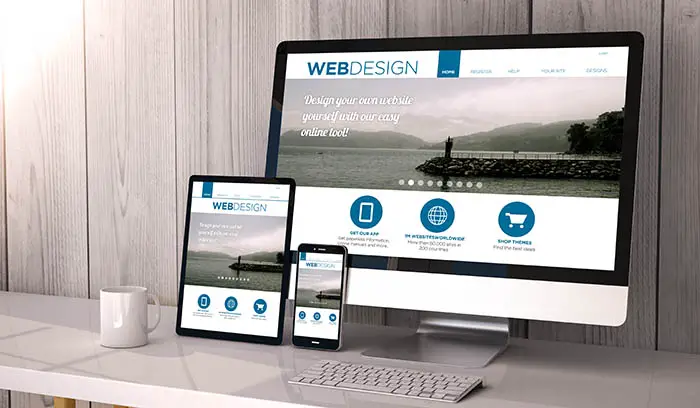 A website may not be crucial at first, but it is helpful for attracting investors and recruiting employees. At minimum, the website should have an introduction of your company, contact information and general information about key employees. The subsection below are a few resources to consider as you decide to hire or build the website by yourself.
Website Designer
Hiring a website designer is an easy way to own an enticing website. It should help ease your worry about whether the end product is worth showing. If you have the resource to hire a website designer, try visiting websites such as Upwork to find professionals in this field. Upwork is a trusted source for finding freelancers and employees for small- and large-scale projects.
Website Builders – Squarespace
In terms of designing a website for your business, you could design one with the assistance from "website builders" instead of needing to hire web designers as mentioned previously. Squarespace is a beginner-friendly platform that gives you the ability to modify your website with ease and has plenty of ready-made templates to choose from.
Squarespace has four different monthly plans ranging from $16 to $46 per month. The pricier plans have more features available. The following is a list of the pros and cons of using Squarespace.
| | |
| --- | --- |
| Pros | Cons |
| Abundance of template themes available | Lack ability to fully backup content |
| Excellent customer service | Limited in customization options |
| Easy to navigate and use | 3rd party apps and extensions not accessible |
Website Hosting and Domain
Individuals with prior website building experience could bypass hiring other professionals as well as paying for website building platforms. In that case, try using Namecheap or Bluehost to create a domain name and use them as the hosting provider as well. Both previously mentioned companies are highly experienced with technical and billing support. They have multiple package plans to fit your website needs.
Office Necessities
This section focuses on the essentials items and software that could prove to be valuable in the office environment of a biotech company.
Computer
A computer for each employee is a must these days, especially in the field of biotechnology. It may not be an immediate need as you just start your business since each employee could rely on their personal computer. However, sooner or later, it would be best for everybody to have a computer dedicated exclusively for work-related activities, especially if confidential information is involved.
Desktop Computer
A desktop computer will give you more bang for the buck if portability is not of great importance for the user. Desktop could be customized, or built from scratch, to leverage the better upgrade options for increasing the computer's performance at a fraction of the price. Computer with high performance is exceptionally important for engineers. Engineers responsible for developing 3D models and schematics for manufacturing would need a powerful computer to avoid experiencing extreme lags during their use.
Laptop
Because startup work could be hectic, a laptop does allow you the flexibility of traveling with your laptop as well as working on those late-night projects at the comfort of your own home.
Software
The following are some options worth considering as you are researching into what software are needed for your team.
Microsoft Office
Microsoft Office provides a wide array of products that is universally used in all companies such as Microsoft Word, Excel and PowerPoint. Microsoft has done a great job in providing different pricing plans for businesses to choose from. Their cheapest options go as low as $5 per month for a user to use their Business Basic package and goes upwards to $20 per month for the premium option. Not only do these plans offer the full suite of Office apps, but they also include the OneDrive cloud storage and Outlook app.
3D Modeling Software
For constructing two- or three dimensional designs, Autodesk is a popular option that provides a wide range of applications to complete this task. Autodesk also provide interested individuals a free trial to test out their product prior to committing to their cost.
Promotional Materials
For developing animations, graphics and videos suitable for presentations or educational materials, try looking into Adobe Creative Cloud. This choice allows you to utilize the entire of collection of Adobe products for a low monthly rate, which is great if you do not want to commit paying for expensive software applications suited for only a specific function.
Coding Projects
GitHub is an attractive cloud-based software option, especially for managing coding projects, that is worth experimenting since it is available to try for free. GitHub grants users the ability to break projects into individual assignments, appoint those responsible for it and control what version are being worked on.
Accounting and Payroll
To run your company without the headaches of having to keep up with the finances, you could implement software such as FreshBooks and Gusto to ease this situation. FreshBooks is an all-encompassing cloud-based software that deals directly with accounting issues like keeping up to date with the company's invoices and expenses. While Gusto covers payroll, and automatically deals with your business taxes at the state and federal level.
Database Management System (DMS)
DMS is an important topic to consider as it dictates how your colleagues collaborate, store data and share their work with each other.
In-House Server
Having a server in your office and accessing shared data via local area network (LAN) is a commonly used method. Utilizing a server in-house enables your team to have faster operating speed as it does not require internet connection. In addition, it may be a safer option as shared content is only accessible within the office and through direct LAN connection.
Cloud Computing Service
As technology around us continues to develop quickly, employing the use of a third-party cloud computing service has become a highly regarded alternative. This service is a cheaper option, in the short term, as it does not require the hardware, software and maintenance needed with an in-house server. Normally, implementing an in-house server will require hiring an IT specialist or paying for a consulting group devoted to the server's upkeep. Two popular cloud computing services are Amazon Web Services and Microsoft Azure.