Have you been instructing Pilates classes at a large health club and are now ready to take the huge leap of having your own Pilates studio? Are you interested in adding value to a great Pilates community that promotes a healthy lifestyle? Jump on this hot fitness trend and open a studio that creates a welcoming atmosphere for all members.
Like any other business, the path to a profitable Pilates studio has to be tread on carefully. You must know the risks and what it takes to run your own studio. The following information contains important items to consider.
Pilates Market Research
While Pilates was big in the latter part of the 20th century, it has become a much more niche market in the 21st. In the Google Trends chart below (for United States), which assesses interest according to Google searches, you can see that search interest for Pilates has declined since they started tracking trends. However, you can see that it has pretty much leveled out since 2009.
On the other hand, you can see that Pilate's close cousin, yoga, has surged in popularity and then has flattened out in the last 5 years.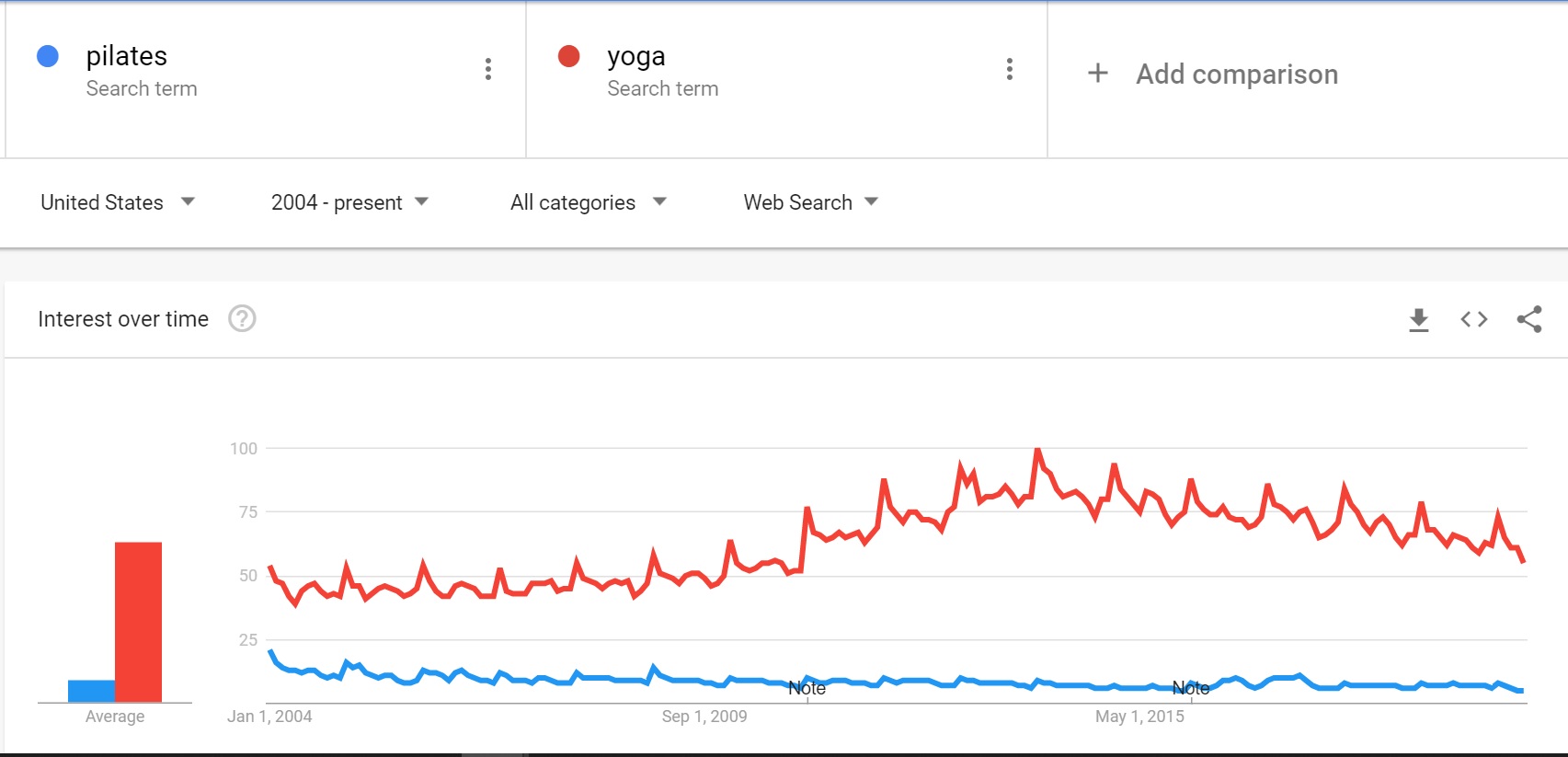 According to Allied Market Research, both Pilates and yoga are expected to see some growth in the global market from 2018 to 2025. See chart below.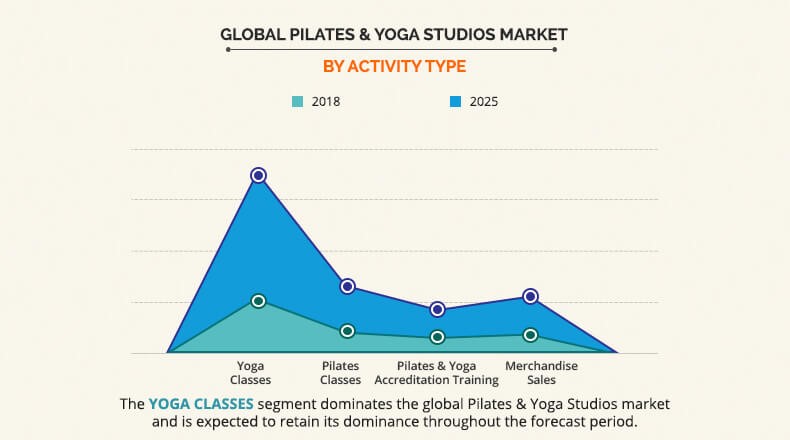 How Much Do Pilates Studio Owners Make?
There are no distinct statistics on how much Pilates studio owners make. However, you can get a good idea of how much you can make when you look at the hourly salary of Pilates instructors. The hourly salary, according to Bizinsure ranges from $24 to $46 in the four following metropolitan areas:
Los Angeles $34 – $46/hour
Dallas hour $35 – $38/hour
Chicago $24 – $37/hour
New York $36 – $46/hour
With membership, you often see group classes at Pilates-focused gyms ranging anywhere from $30 to $40 per session. This is a lot higher than the per-session cost of regular gyms or yoga studios. This prices in the cost of equipment, which is much more than that of a yoga studio. We will go into the cost of the equipment and such later on.
Pilates.com has a calculator to calculate the return-on-investment for your Pilates studio.
We did some calculations according to the calculator and here is what you can expect to make in a typical year as a Pilates studio owner, after a few years of starting out and building your studio membership up.
Revenue
The following are typical prices for Pilates classes in my area, which is a major metropolitan area.
|   | Price Per Hour | Sessions Per Week |
| --- | --- | --- |
| Personal Training | $70 | 10 |
| Semi Private Training | $50 | 30 |
| Group Training | $30 | 80 |
With these numbers, you would be expected to bring in $4,500 in revenue per week, with 40 classes a week. That would be $230,000 in revenue per 50 weeks.
Expenses
Of courses costs are variable. If you want to hire an instructor, you would have to pay them for the classes they teach. Also, the facility you are renting will also need to be considered into expenses. Additionally, you may need to hire some administrative support. You can pay for the administrative support or you can allow them to take classes for free.
Equipment expenses are one-off expenses that are not recurring. You just need to keep them in tip-top condition so that you don't have to buy new ones so often.
In addition, marketing costs need to be figured into the equation. Marketing costs will be a lot more in the first few years as you are starting out. However, even with a business that has matured, you can expect to spend at least $2,000 a year on marketing costs.
Profit
According to numerous sources, the typical profit margin a Pilates studio owner sees is between 25-35%. Balanced Body has an article of a club owner that experiences a 33% profit margin and owns multiple clubs.
Therefore, your profit will be $57,500 to $80,500 with the numbers above. Of course, these number are just examples. You can play around with the calculator to give you more insight.
Some Pilates studio owners scale and increase their profit by opening multiple studios. Club One is one such business that now has over 20 locations.
National Pilates Certification Program
Even though it is not required for opening up a Pilates studio, it is highly recommended to acquire a Pilates certification through the National Pilates Certification Program (NPCP). Completing the certification would make you a Nationally Certified Pilates Teacher and help you separate yourself from the competition. The benefits of completing the course includes a certificate to promote your business online (business website and social media) and getting added to the NPCP website certificant search database. If you are interested in obtaining this certificate, then checkout the following exam and renewal information below.
National Pilates Certification Exam Requirements 
The National Pilates Certification Program website makes it easy to find Nationally Certified Pilates Teachers in your area by clicking on this highlighted link.
18 years of age
Minimum 450 hours of comprehensive training from a Nationally Certified Pilates Teacher
Pay the $295 Application Fee
Complete the Certification Exam (150 multiple choice , 3-hour exam)
The comprehensive training experience mentioned should cover a range of Pilates mats and apparatus exercises such as the Reformer, Trapeze Table, Wunda Chair, Ladder Barrel, Spine Corrector and Magic Circle. The study content for the certification exam could all be found on Amazon: study guide, practice questions and the Return to Life book by Joseph Pilates.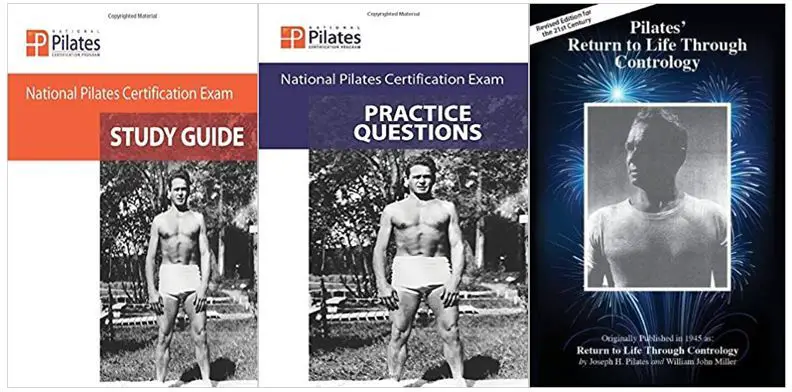 Certificate Renewal Requirements 
The National Pilates Certification requires renewal every two years. To stay certified, please complete the following National Pilates Certification Program's renewal requirements.
 Obtain 16 approved Continuing Education Credits (CEC) from approved Pilates workshop and seminars.
Fill out the online Renewal Application
Provide copies of the CEC certificates acquired within the 2 year period.
Pay the $105 renewal fee
A list of approved continuing education credits is available on the NPCP website. Failure to renew the Pilates certificate outside of the 6 month grace period will result in the need to retake the Certification Exam!
Business Formation 
This section focuses on the six basic necessities to make your Pilates business become legitimate as well as the content required to protect your business.
1. Business Structure
Decide what kind of business structure you would like to form for your Pilates studio. Common options typically chosen are either to form a limited liability company or an s-corporation. Legal Zoom has more info on the similarities and differences between various type of business formations. Additionally, they will help you through the process needed to set up your business.
2. Employer Identification Number
After the business entity has been established in the prior step, it is now crucial to obtain a Employer Identification Number (EIN).  This federal tax ID is often a requirement for the following tasks:
Open a business bank account
Apply for business licenses and permits
Pay employees
File federal tax
The EIN application could be completed through online companies like Legal Zoom for $79 or  it could be completed for free through the Internal Revenue Service (IRS) online application.
3. Business Licenses and Permits
Take some time and research into what permits and licenses are required in your designated state and city. Try using the U.S. Small Business Administration's website to find this information. Make sure to have all the applications and associated fee payments completed properly. If you need assistance in determining the appropriate licenses and permits, go to the U.S. Small Business Administration website and search within their Local Assistance directory. This website will provide all the assistance center in your area.
4. Business Bank Account
Protect your personal assets by creating a separate bank account that is solely devoted to your Pilates business. Approach your local banks and talk to them about their offerings. Choose the bank and credit card accounts that fits your business needs best.
5. Insurance
Minimally, a Liability Insurance policy is needed to protect your Pilates Studio from financial loss due to bodily injury. Take your time to look for the insurance that suits your needs and is the most cost effective. There are companies out there like Lockton Affinity that offers liability insurance policy targeted for Pilates instructors and studios.
6. Liability Waiver Form
Rocket Lawyer allows you to draft a Release of Liability form that you should have all class participants sign before becoming a member. Combine this with the liability insurance to protect and defend your Pilates Studio against injury-related lawsuits.
Pilates Studio
As you look for a rental space, be mindful of specific factors required for your Pilates studio.
Does it have the amenities you need for your members, such as bathrooms and changing rooms?
Does it have the capacity needed to fit your projected group session class size and the essential Pilates equipment?
Do you want enough space to run only one group session or multiple group sessions at the same time?
Do you need to modify the flooring and room setup?
In addition to the questions above, the subsequent content are six subjects to keep in mind as your Pilates Studio business plan gets developed.
1. Schedule
It is important to balance your studio's schedule to fit the needs of your area. Decide if it is important to have flexible class hours to fit the majority of people's schedule or would you rather run sessions at non-standard hours, such as before 9 AM and after 5 PM. Consider the attendance at the potential hours and if the revenue would surpass the expenses from the increase in utility bill and the addition of staff members to cover those extra classes.
2. Location
If you are just starting out and do not want to put a large deposit or investment into having your own place yet, consider sharing space with an existing studio that offers a different type of fitness program or using a general fitness club's studio space. This allows you to earn money and start building your brand with a lower startup fee. However, it reduces the flexibility in your Pilates class scheduling, and it will be harder to promote and establish as your own. Otherwise, start looking at various commercial buildings or retail office spaces.
3. Competitive Pricing
Research into local Pilates studios and examine what prices and pricing structures they offer. Determine a price structure that is competitive to those studios. Do not outprice yourself, unless there is something unique that is offered only at your location. At the same time, avoid underpricing yourself as well. The lowest price in the area does not always directly correlate with membership numbers and it will force you to maintain a higher number of active memberships to acquire the same profit.
4. Flooring
Integrating mats or similar flooring choices would add value to your studio. A company named Fuji has developed mats with practical feature, such as being easy to install and clean, and it provides a non-slip surface. This type of flooring is a great alternative to carpet and wood flooring. Fuji has a nice variety of mat options. For example, you could choose whether you want a thick or thin mat for your studio.
5. Equipment
Below is a list of popular Pilates apparatuses and items that would offer your members comprehensive Pilates workout options. These items are all available from the company Balanced Body, which is a respected supplier of Pilates dedicated equipment and accessories.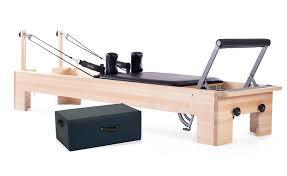 Reformer is a commonly used apparatus for Pilates exercises. It is used in a variety of methods to either provide resistance training or help assist in specific movements. One popular option from Balanced Body is the Studio Reformer. This great product is available with various customizable options. They also offer other reformer models that might be more appropriate for your budget.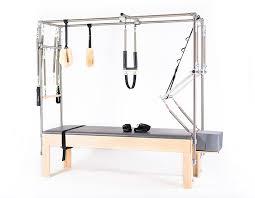 The horizontal bars for the trapeze table adds a new dimension to Pilates exercises. Hanging onto these bars, as you perform body stretching and strengthening exercises, increases the difficulty and provide an advantage not available by other apparatuses.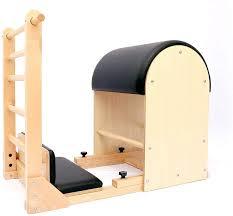 This apparatus is used to strengthen back and core muscles. Additionally, it is also used for flexibility exercises.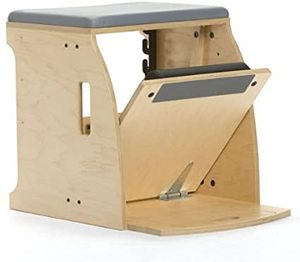 In addition to stretching exercises, this apparatus is also used for lower and upper body exercises.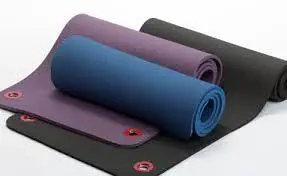 It is good to have individual mats for your members to use as they perform mat specific exercises.
Resistance Band and Tubing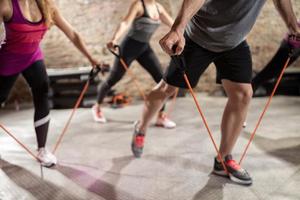 Resistance band and tubing, as its name dictates, gives resistance to your workout as well as assist you in stretching exercises. You should have a collection of these items with various level of resistance.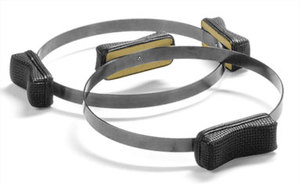 Magic Circle is a popular Pilates tool that supplement specific exercises with additional resistance. These items have the options of having small pads on opposite sides of each other for cushion and gripping.
6. Billing Software
Having an automated method to track, bill and send reminders about expiring student contracts would be critical in saving time dedicated to these administrative tasks. Zen Planner is an option worth checking out. They offer access to their website and phone apps that fulfill these tasks as well as have other beneficial features targeted at Pilates studios.
Marketing and Promotion
Promoting your business is a critical part of attracting new members. You may contract out these activities to agency and contractors, but it comes at a great cost. As you are just starting out, it will be a worthwhile effort to learn how to promote the business and separate it from other local Pilates Studio and fitness gyms in your area. Actively promote your business with Google Business, social media platforms and physical marketing materials mentioned below to improve your Pilates studio's success.
Google Business Profile
Create a business profile on Google My Business. This action will increase the visibility of your business within Google Search and makes it easy to find directions to your location through Google Maps. Update your business profile with information such as:
Business address
Class Schedule
Website Link
Contact Number
Post studio and class photos
Social Media and Review Websites
Adding your business to social media platforms, such as Twitter, Instagram and Facebook, will permit you to have an active social media presence at no expense.

Additionally, creating profiles on review websites will help those looking for local fitness clubs to easily search, find and read about your studio. Three commonly used review websites are Yelp, Google+ and Facebook. Make full use of the feedback and comments received from these websites as an opportunity to adapt and prevent your studio from encountering the same prevailing complaints.

Brochures
Vistaprint is a great option for customizing and printing brochures with a professional look. These printed materials would be great to handout and share with new visitors. Additionally, Vistaprint offers frequent promotional discounts to all their products.
Personal Website
In terms of creating a website for your business, there are two main options.
First, you can host your site on platforms that have a website builder that is beginner-friendly. A popular platform for this option is Squarespace.
The second option is self-hosting your website on your own server.
Using Squarespace
One such product is Squarespace. Their platform allows for the ability to modify your website with ease and has plenty of ready-made templates to choose from.
However Squarespace does have limitations within its ecosystem that doesn't allow for extensive customization. It is also more expensive. Their cheapest plan and most limited option is $16/mo if you pay monthly.
Self-Hosting Your Site
If you are willing to take an hour or two to learn how to install WordPress on your own server, you have a completely customizable site that you own the complete source code to.
The WordPress you are installing on your server is DIFFERENT than WordPress.com. WordPress.com is a site that uses the WordPress content management system.
Once you install WordPress on your own server, you can do whatever you want to it and you are not limited by an ecosystem or your which plan your tier is in. If you opt for this option, I recommend hosting your site with Interserver. Their cheapest option is $4/mo.
Comparing The Two Options
|   | Squarespace | Self-Hosted WordPress |
| --- | --- | --- |
| Lowest Price | $16/mo | $4/mo |
| Learning Curve | Moderate | Steep |
| Flexibility | Less Flexible | Completely customizable |