WordPress is the most-used software for creating websites and many of the biggest sites in the world use it. But it bit of a complicated to design if you didn't know WordPress development. This is no longer the case. This is the age of WordPress drag-and-drop website builders. These frontend visual site builders are called WordPress page (and theme) builders. And there are A LOT of them, with new ones cropping up every couple of months or so.
But not all of them are worth the money. And just because there are a lot doesn't mean you should explore all of them. 
We have licenses to a lot because we build a variety of sites. So we are doing an in-depth review of the best WordPress page builders for you so you can see which one fits your specific needs. There is no one builder that is ideal for everyone. But you really don't need to look outside of the builders on this list to find one that is right for you.
Difference Between a Page Builder and a Theme Builder
WordPress page builders are also sometimes referred to as theme builders. And while they often go hand-in-hand, the two terms aren't completely synonymous. The page builder function refers to the WYSIWYG editor and the elements/modules included with it. It allows you to create visually appealing content on your blog posts and pages without the need for coding or designing. In this aspect, you can design each page of your website to look different by using the page builder, depending on what your goal of each post/page is.
The theme builder function on the other hand allows you to design the overall theme of your website. It allows you to use the editor to design the look and feel of your website. So with a theme builder, you are able to freely design the footer, header, and set various global settings for your site. Most theme builders will also have conditional logic to allow you to set different themes for different conditions.
For instance, the picture below shows the conditional logic for a header with Elementor's theme builder. You can build multiple headers and then set the header to appear globally on every page, or to only appear on certain pages.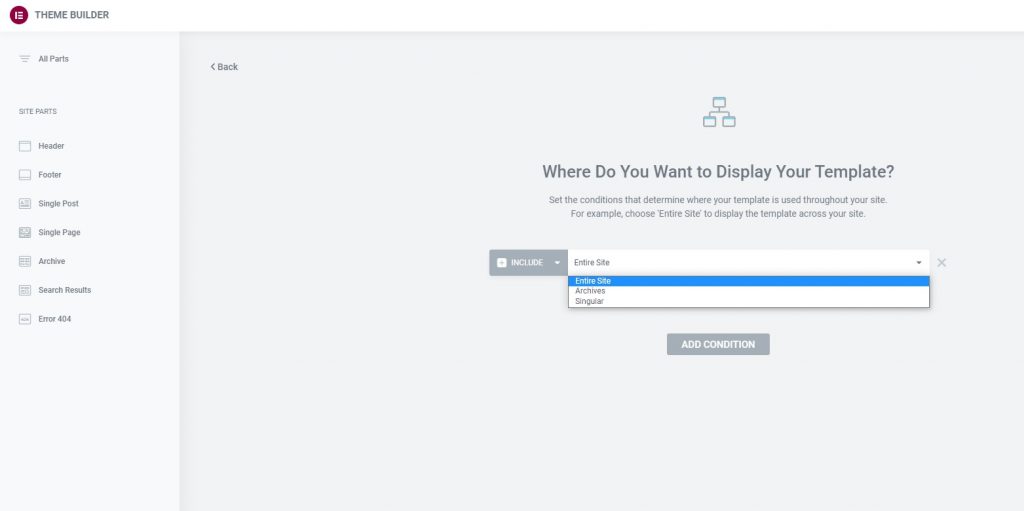 Essentially, when you combine the functionality of a page builder and a theme builder, what you get a WordPress visual site builder, or a fully-fledged website builder.
Most of the page builders on this list come with a theme builder also. But the distinction between a page builder and a theme builder becomes important for software like Beaver Builder, where your purchase of the page builder doesn't get you a theme builder. It is sold separately.
Why Use WordPress Website Builders? Are They Necessary?
So are page builders plugins actually necessary when you are using WordPress? The short answer is no, especially now that the WordPress core team released the Gutenberg block editor.
However, page builders make your life so much easier.
A page builder has so many elements/modules that would take you days, weeks, or even months to implement with a custom solution.
And sure, some of these elements/modules can be done with free plugins, but that would mean you would have to install dozens of free plugins when just one can do the job. And the more plugins you install on your site, the bigger chance of your site breaking because of conflict with the plugins.
WordPress is built to be user-friendly and expandable. At its core, WordPress was originally designed to be a blogging platform. But it is much more than that.  The true power of WordPress is its ability to customize and expand on its core functions to turn it into whatever you want—a business website, a wiki site, a landing page, an online course, a content management system, an e-commerce store, etc.
To add many of the visual elements to turn WordPress from a boring blogging site to a full-fledge website
They are called visual site builders because you can now completely customize your WordPress site from top to bottom. The best part? No code needed.
And although you need to pay to unleash their full potential, you are saving yourself thousands of hours and giving yourself a swiss knife for creating anything you want with your site without the need for hiring designers, coders, or buying a bunch of different plugins. 
So no, a page builder isn't necessary, but it is highly recommended if you are using WordPress. So if you can afford it, paying for one is definitely worth it.
So to summarize, these are the main advantages of using one:
The Best WordPress Site Builders Reviewed
Below are probably 7 of the most WordPress site builders. We bought licenses to all of them to try them out on the different sites we own. So this is our review after using them for years. 
The premise of these frontend visual page builders is that it has a bunch of specific widgets that add to your page to make it look or function a certain way. These widgets have different names with the different builders (elements, modules, etc) but they mean the same thing—just widgets that add functionality to your page.
Below, you will find a comparison chart between all the page builders. And below the comparison chart, you will find a more in-depth review of each.
In the comparison chart below, we are only comparing the elements/modules that come with the visual builder plugin, not third-party add-ons. Most of these builders allow third-party add-ons to extend its functionality—such as Elementor having a third-party data tables add-on. So just because the comparison table has an X by it doesn't mean there isn't an add-on that allows for said functionality. It just means it doesn't come stocked.
| | | | | | | | |
| --- | --- | --- | --- | --- | --- | --- | --- |
| | | | | | | | |
| | | | | | | | |
| | | | | | | | |
| Dynamic Custom Query Loop Builder | | | | | | | |
| | | | | | | | |
| | | | | | | | |
| | | | | | | | |
| | | | | | | | |
| | | | | | | | |
| | | | | | | | |
| | | | | | | | |
| | | | | | | | |
| | | | | | | | |
| Theme Builder Works For All Themes | | | | | | | |
| | | | | | | | |
| Yoast SEO Integration (by Yoast) | | | | | | | |
| Theme Builder Conditional Logic | | | | | | | |
| | | | | | | | |
| | | | | | | | |
| | | | | | | | |
| | | | | | | | |
| | | | | | | | |
| | | | | | | | |
| | | | | | | | |
| | | | | | | | |
| | | | | | | | |
| | | | | | | | |
| Content Structure Creator | | | | | | | |
| | | | | | | | |
| Gallery and Image Options | | | | | | | |
| | | | | | | | |
| | | | | | | | |
| | | | | | | | |
| | | | | | | | |
| Star Ranking (for review articles) | | | | | | | |
| | | | | | | | |
| | | | | | | | |
| | | | | | | | |
| | | | | | | | |
WordPress Page (and Theme) Builder Comparison Chart
1. Elementor Pro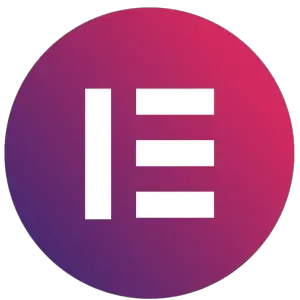 You can't really talk about WordPress page builders without talking about Elementor. It is probably the most popular one. They probably have the most widgets (called elements) out of all page builders. Some of them, we didn't even know we needed, like the image hotspot element.
But having so many elements can also be a drawback depending on the user. If you are prone to getting fancy with your sites and want to use as many widgets as possible on one page, the page will load slower. So it is best to pick and choose which elements you want to use wisely if page speed is your worry.
Data Tables and Elementor
One thing that Elementor is in dire need of is a good data tables element out of the box. Elementor Pro by itself doesn't come with data tables. To use data tables with this page builder, you can use one of the add-on plugins from a third-party developer, such as Elementor Essential Elements.
However, beyond the lack of a comparison table widget out of the box, we have been extremely pleased with Elementor.
But one of the best features in our opinion is its form builder.
Elementor's Forms Builder
It's an extremely feature-rich widget that is comparable to some of the premium form builders. In addition to having all the standard features one would expect, it has cool features on top, such as:
Conditional logic
Various design layouts
File uploading
Password protection
Multi-selector
Custom HTML field
Date and Time field so you can use it as a booking or scheduling form
Acceptance field for contract and Terms of Service Acceptance
And of course, no advanced form builder is complete without 3rd party integration. So in addition to integrating with your favorite e-mail marketing provider, the form builder can also integrate with your favorite CRM (Hubspot, ActiveCampaign, etc).
In essence, with all the features that Elementor Pro forms has, you can basically build out any time of form you want. The only drawback to Elementor's forms widget is that it is unable to integrate directly with a payment processor (at this time). If you want one that integrates with payment processors directly, we recommend WPForms or Gravity Forms, both of which we have tried and have tutorials for.
Elmentor SEO Plugin Integration (Yoast SEO and Rank Math)
If search engine optimization (SEO)is important to you, then you will be glad to know that Elementor is the only site builder that Yoast has taken the liberty of fully integrating. That means Yoast can analyze all the content on the pages/posts that use Elementor.
We've come to rely less on Yoast these days for search engine optimization but some people cannot live without it. So if that's you, Elementor is for you.
And if you use the other really popular search engine optimization plugin, you will also be happy to know that Elementor is also perfectly compatible with Rank Math.
Template Kits
Like all of its competitors, they also have a cloud. Elementor's cloud marketplace is called it Kits library and contains templates for all components needed to build a fully-functional website. Essentially with every kit, you are downloading a fully functional website. And if you want to just download a specific design for a specific part of your site (such as a header or footer), you can do that too. 
Although there are over 1,000 kits available for download—your access will vary according to the Elementor version you have (free, Pro, or Expert).
Why Choose Elementor Pro?
If you are looking for a page builder with a lot of third-party learning resources, nothing comes close to Elementor. They have built a magnificent product that is wide. We have not come across a question that hasn't been answered by the Elementor community or by searching the web yet.
Also, if building a really custom website is your goal, Elementor should also be your pick. It has the biggest ecosystem of third-party add-ons. So if you have been trying really hard to find a plugin or add-on to do exactly what you want, chances are you will find it in Elementor's third-party add-ons. You will also find that a lot of popular WordPress plugins integrate with Elementor first before coming out with integrations for other page builders.
In version the latest version of the plugin, they have made the drastic leap to using flexbox containers. This move is pretty awesome on their part as it allows for much easier and quicker editing of content. This allows you to move multiple or edit multiple widgets in a container, which is a huge timesaver.
Pros
Easy To Use.
Responsive Design.
Rank Math and Yoast SEO integration.
allows you to build unique themes.
Upgrades its features often.
Allows you to build visually appealing pop-ups.
Cons
Elementor
Try Elementor Risk-Free For 30 Days
2. Thrive Suite (Architect and Theme Builder)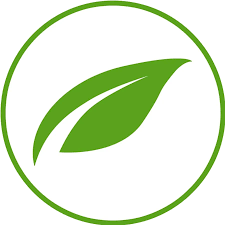 Thrive Suite comes with a page builder (Thrive Architect), a theme builder, and a host of other bundled plugins designed specifically for a digital marketer.
Swiss Army Knife for the Experienced Digital Marketer
In addition to the page and theme builder, Thrive also gives you:
Thrive Apprentice – An online course creator plugin
Thrive Quiz Builder – An online quiz builder to gather e-mail addresses
Thrive Ultimatum – To create countdown campaigns
Thrive Automation – An automation tool for automating tasks for both Thrive and non-Thrive products
Thrive Leads – A lead capture plugin to increase opt-in rates
Thrive Comments – Advanced commenting system
Thrive Ovation – Advance testimonial plugin
Thrive Optimize – A/B split testing tool
These are all tools an experienced digital marketer would appreciate. But chances are that you won't need all of these plugins so you don't need to install them if you don't want to. We've never found ourselves using Thrive Comments or Thrive Ovation, personally.
One of our favorite features of Thrive Architect is the multi-selection feature—which allows you to move multiple widgets at the same time. This really comes in handy if you have a big post and want to move things around.

This feature is something that should be standard on all page builders—but last, it is not.
In terms of widgets, it doesn't have as many as Elementor. Because of that, the editor loads faster than Elementor's editor.
Out of the plethora of tools in its suite, the thing we found ourselves using the most is Thrive's data tables module.
Building Data Tables With Thrive Architect
Thrive is the only page builder that has a data (or comparison) tables widget out of the box. While other page builders have data table elements if you use an add-on, they just don't work quite as well as Thrive's version. It is a great feature of the page builder and works well. You are able to easily drag and drop images in the table and it has a sorting function too. 
Their data tables are just simply amazing—the features which you would expect to find in a paid data tables plugin.
The ease of editing the tables and such allowed us to make a lot of comparison review articles quickly. We probably made over $50,000 from articles using Thrive's data tables widget.
Thrive's Theme Builder — Nice But Has One Big Drawback
Now onto Thrive Theme Builder.
It's a fantastic theme builder. It's feature-rich and extremely customizable, as a theme builder should be.
The one drawback of Thrive's theme builder is that you would need to use the themes that come with the plugin. Although the themes are highly customizable, it still means you will need to switch to one of their themes if you want to use Thrive's theme builder.
Currently, Thrive's theme builder comes with three themes (Shapeshift, Omni, and Kwik). Along with limited base themes, there are also limited options for theme and section templates. Where other site builders have thousands of different template options, Thrive has multiples less than that. The limited template choices mean that you may have to end up customizing a lot of the theme to get it to look how you want.
So the good news is that you get three ready-made themes that are native to the theme builder. The bad news is that if you have an affinity to a certain theme, then you would need to switch. This is orthogonal to other theme builders, such as Elementor, which lets you use the theme builder on top of any WordPress theme.
Why Choose Thrive Suite?
Thrive seemed to have designed its products to be conversion-focused right out of the box. They are built to do the heavy lifting for digital marketers. Buying Thrive Suite alone can replace some of the third-party plugins that you might have to pay for.
One major drawback is that Thrive is that they do not (currently) allow third-party add-ons. So you are essentially limited to do with Thrive what the company allows you to do with their products. They are the only product on this list to not allow third-party add-ons.
So Thrive is ideal for someone who wants a nicely integrated internet marketing suite of products that works well out of the box. And if you are going to be doing a lot of comparison tables, Thrive Architect is for you. However, if you are looking for a product with a huge third-party add-on ecosystem, Thrive is not for you.
Pros
Optimized for conversion out of the box
Only page builder with data tables included out of the box
Fast
A/B Split Testing
Cons
Thrive Themes
Try Thrive Suite Risk-Free For 30 Days
3. Visual Composer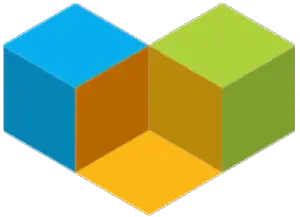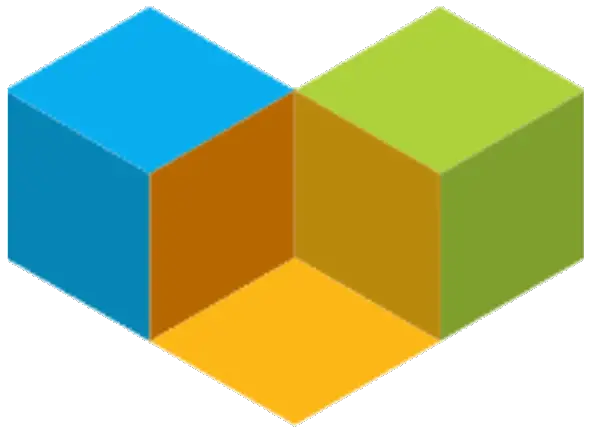 It does seem that Visual Composer was built with the web designer in mind—having so many templates and tools that make designers jolly. Many of the content elements are very visually appealing in their default state. 
There are some unique modules in Visual Composer that we haven't found in the other page builders. 
Timeline Module (Pretty Unique)
One example is the timeline module—they have both an icon timeline and a photo slideshow timeline. To our knowledge, none of the other builders on this list have this widget. 
Below is a picture of the timeline element.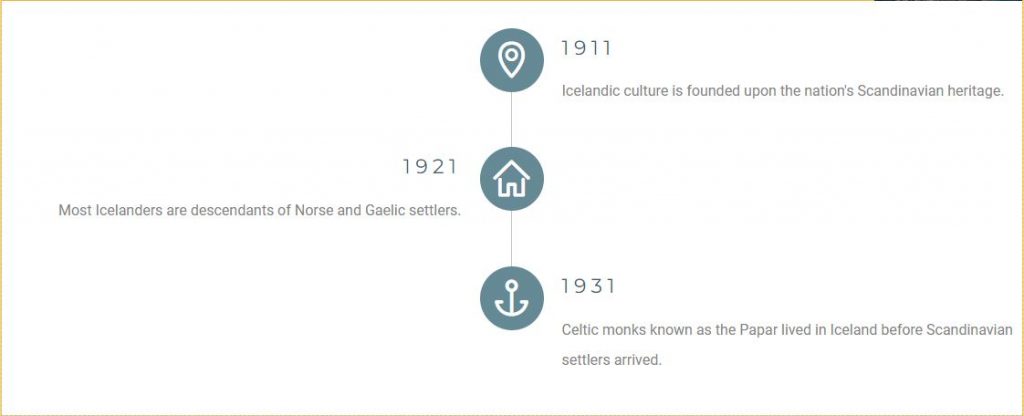 Tons of Beautiful Templates
Another thing we like about Visual Composer is its Hub, which is its online cloud for downloading extra modules/elements, templates, blocks, etc. Most visual builders come with cloud template libraries that give you tons of premade design templates and blocks for you to use. However, Visual Composer Hub goes one step further—its hub contains stock images (from Unsplash) and GIFs (from Gypsy).
Integrations
In terms of integrations, Visual Composer can pretty much integrate with all the major forms builders, including:
Gravity Forms
WP Forms
Ninja Forms
Contact Form 7
…and more
In addition, it also integrates with WooCommerce, Mailchimp, and WpDataTables, among others. And if you don't see an integration, you can create your own custom integration with its API.
While Yoast has not integrated its plugin to be compatible with Visual Composer, the Visual Composer team has done some integration so Yoast seems to work okay with it.
Visual Composer's Editor UX and Theme Builder
The backend user interface can be a little clunky. Also, the visual builder can be a little slow to load because they invested heavily in making the builder visually appealing.
Earlier we stated that many of the modules are beautiful out of the box, in their default setting. However, you should be careful not to overdo it with the modules. It can slow down your site if you are not careful or do not optimize for speed. This is generally good advice for all page builders.
Visual Composer's theme builder works with any theme, like most theme builders on this list. And of course, the theme builder comes with a lot of beautiful (theme, page, or section) templates to choose from.
Why Choose Visual Composer?
The more we use Visual Composer, the more we like it. Going forward, we plan on using Visual Composer for our sites that have heavy visual elements.
Pros
Cheap
Tons of addons downloadable from the cloud
Visually appealing elements
Unique elements not available with other page builders
Cons
Visual Composer
Try Visual Composer Risk-Free For 30 Days
4. Beaver Builder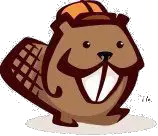 Beaver Builder has an extremely user-friendly editor. Fast too. 
Built for Speed and Compatibility…but not Features 
That was the first thing we noticed about it…just how fast the editor is. Everything just appears, right away. And another thing we really like about them is that Beaver Builder modules are compatible with WordPress' native text editor, including Gutenberg. To seamlessly transition content from two editors back and forth is a huge bonus for this page builder.
While Beaver Builder has been around for a long time, they have been a bit slow with development and thus has fallen behind the other page builders in terms of their offerings.
But one cool thing is that Beaver Builder has a lot of pre-built pricing table templates for you to choose from. The other page builders just have the default options and then you modify them however you want. So this is a pretty nice feature that you can use often if you are offering software or services.
Like some other page builders on this list, they are missing a data tables module. There isn't a popular add-on data tables module either. So if you want to do a comparison table, you have to download a table plugin like TablePress.
Their cheapest option is fairly expensive compared to other builders. But their cheapest option also allows you to build unlimited sites with it. So their cheapest plan is cheap if you are looking to build many sites with it, but expensive if you are only looking to use it on one site.
Beaver Theme Included…But Theme Builder Sold Separately
The page builder does not come with Beaver Themer—their theme builder—unless you buy their most expensive plan. So if you are looking for a cheap way to build a custom WordPress theme, Beaver Builder is not for you. But with all but the cheapest option, purchasing their builder will get you the Beaver Builder theme. But remember, the Beaver Builder theme is not the same as the Beaver Themer (their theme builder).
Out of the box, this page builder doesn't have too many templates and modules. However, it does allow third-party add-ons to extend its functionality.
White Label The Builder
Beaver Builder has a white-label program that agencies can use to sell their own page builder. Not too many page builders have this—Brizy is another popular page builder with a white-label program. So if you plan to resell the builder, Beaver Builder might be for you.
Pros
Fast
White label option
Great templates for price charts
Modules are compatible with WordPress editor (including Gutenberg)
Cons
Beaver Builder
Try Beaver Builder Risk-Free For 30 Days
5. Divi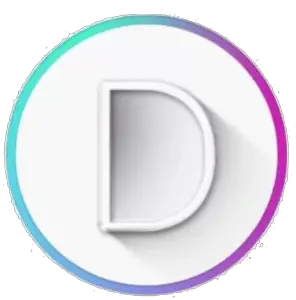 Divi is the brainchild of Elegant Themes, which was once upon a time one of the most prominent WordPress theme shops. However, as WordPress theme builders got more popular, the company saw an opportunity to pivot to making their own.
Wireframe View – Built For UX
One thing unique about Divi is that it has a wireframe view, so you can view the overall layout of your page. In the wireframe view, you actually don't see the content of your page, but you can see the content layout and where every widget goes. Here is a view of Divi's wireframe view.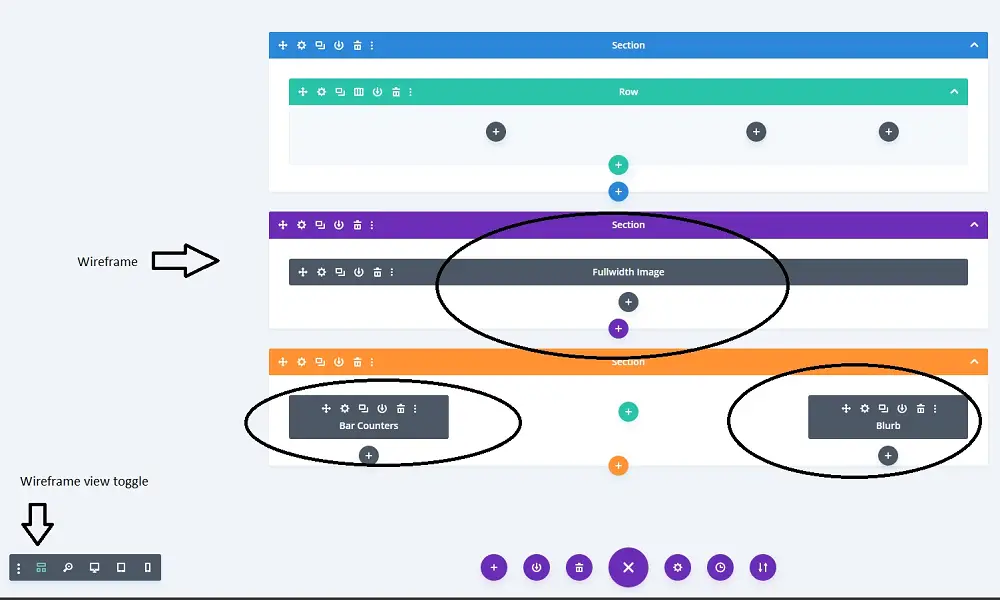 A lot of designers and UX people will appreciate this wireframe view as it provides a birds-eye view of the overall architecture of the page. Also great for people who focused on user experience in their designs.
Split Testing
One cool feature that Divi has is an option for split testing in the page builder. And so you are able to split test virtually any module and can view the statistics in the page builder too. Divi has a video tutorial if you want to learn how to use it.
Integrations
With the latest major update, Divi has finally caught up to the rest of the page builders and added WooCommerce modules (8 total). So now, you can integrate WooCommerce with Divi, without having to pay a third-party plugin for the integration.
Besides Elementor, Divi is the only other drag-and-drop builder on this list that has integration with a popular SEO plugin (Rank Math).
They have many of the common integrations that you will find with the other builders too, such as WPForms, Gravity Forms, Active Campaign, MemberPress, etc. Check this list for a full list of Divi integrations.
As far as data tables, Divi integrates with wpdatatables and TablePress, among a few other popular ones.
Divi and Data Tables
Divi does not have a data tables module out of the box but there are a couple of add-ons in their ecosystem that do data tables. There is a way to do data tables in Divi without the add-ons, but it is very cumbersome and really not newbie-friendly. Good thing Divi integrates with many of the popular data table plugins.
Template Designs
Elegant Themes has a lot of experience with building WordPress themes, which is why they have over 2,000 layout packs you can download from their cloud. And the layout covers virtually any niche or type of website you want to build.
Drawbacks
As for some of the drawbacks of the page builder. We found that it lacks a few of the common modules found in page builders, such as a progress bar or a popup builder. We also found that the editor itself takes a while to load.
Why Get Divi?
Divi is pretty cheap if you want to build unlimited sites. $89/year for unlimited sites. You can't beat that. They have a pretty decent third-party add-ons ecosystem. So if you can't do something out-of-the-box with the Divi plugin, there is a decent chance you can with an add-on.
Pros
Wireframe view
Experienced WordPress theme building team
Split testing feature in editor
Cons
Divi
Try Divi Risk-Free For 30 Days
6. Bricks Builder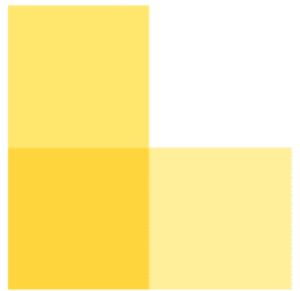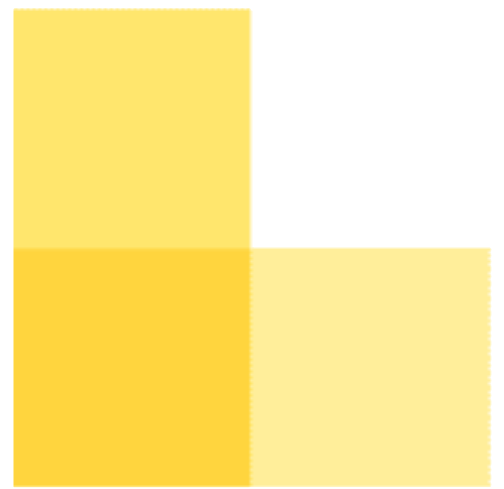 Bricks Builder is a newer page builder that has been making a lot of noise as of late. Although it is still in version 1, it contains a lot of elements already available in Elementor and other page builders.
With the benefit of coming after many other page builders, it had a chance to build on the mistakes and strengths of those that came before.
An Elementor Alternative and Built for Speed
Bricks Builder markets itself as the fastest page builder, and the alternative to Elementor.
I would say the marketing is pretty accurate. Bricks Builder is blazing fast. We tested for speed by building two exactly the same pages—one using Bricks Builder and one using Elementor. We then ran both pages through Google Pagespeed Insights. 
On the desktop, both pages had roughly the same score. But on mobile, the page built using Bricks scored better: The bricks page scored 100 and the Elementor page scored 84. That's quite a difference.
Features
In terms of available elements and features, it has many of the elements found in other page builders. And the super impressive thing about Bricks is that it already has a dynamic loop builder. So if you are building dynamic content, Bricks is a great choice.
Another great feature of Bricks is the image editor. You can edit your images right inside their editor. Although it is not Photoshop, it has all the basic features you would find in an image editor. And speaking of images, they have over 1 million stock photos available for free use in their page builder. So you can probably ditch any stock photo subscriptions.
But in terms of pre-designed templates for your pages and sections, there aren't too many. But of course, with time, this will change. They have only been around for a few years.
Because Bricks is new, it does not have a very big third-party developer ecosystem. So add-ons are sparse right now. But don't let that deter you from getting this page builder—you can do a lot out of the box.
Bricks are the only page builder to be installed as a theme and not a plugin. That might be key to why it is so fast. But that also means you won't be able to use Bricks with just any theme. You would have to use their theme. The purchase comes with the main theme and a child theme. The themes are made to be highly customizable so this shouldn't be a problem.
Should You Get Bricks Builder?
Right now, they are doing a lifetime deal where you can get a lifetime unlimited license for just $249. I am sure that will go up at some point, or turn into an annual subscription. It's hard to justify not getting Bricks at this price. If you do not have a page builder and want to get a cheap lifetime license to a great one with a lot of development, Bricks Builder is the choice for you. Fast, jam-packed with features, and a bargain. 
Pros
Insanely fast
Packed with features
Dynamic custom queries
Vibrant developer ecosystem that is growing fast
Cons
Bricks Builder
Try Bricks Builder Risk-Free For 30 Days
7. Brizy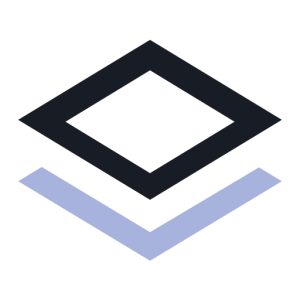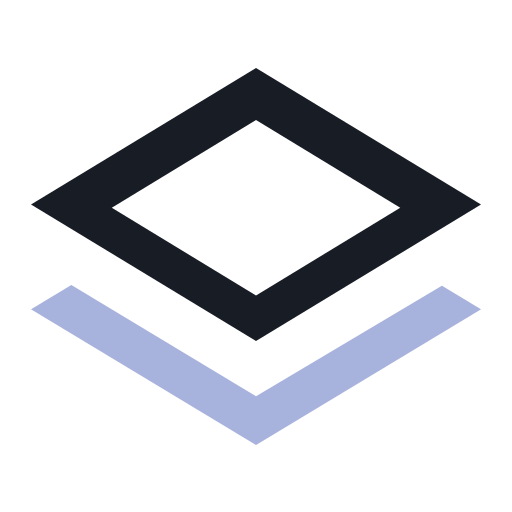 Brizy is also a newer page builder but has been getting less fanfare than Bricks. It is packed with features, many of which are not available in other page builders out-of-the-box. But there are some key features missing that come with many other page builders. 
Brizy's Unique Features
One such distinct aspect is the Membership element. The Membership feature in Brizy allows you to make certain elements only available to members. Thrive has a membership plugin that goes along with its page builder but no other page builder has this feature as of right now.
Another neat feature of Brizy is that you can create comparison tables. As we mentioned earlier, this is not a given feature for page builders—many page builders do not have a data tables element out-of-the-box. 
Mega menus have been quite popular for WordPress sites lately. There are paid plugins that create mega menus. But luckily, this is something that is already available with Brizy.
Like Visual Composer, it has a timeline element to map a visual timeline of something.
Like Elementor Pro, it has a form builder.
And if you want to toggle between two different pieces of content (like price tables), Brizy has an element for this, called Switcher.
Brizy does have a popup builder. However, it is hard to find as it is not an element in and of itself. You actually have to click on the link icon and then choose "popup."
Although Brizy itself is a pretty fast page builder, it doesn't market itself as that. This is perhaps one of the reasons why it hasn't done as well as Bricks Builder—because they have not marketed a unique selling proposition for the page builder—so many think it is just another page builder in the market.
In terms of pre-built templates and blocks, it has quite a bit for being so new. From the looks of it, it definitely has more templates than Bricks Builder as of right now.
The elements mentioned above are not all-inclusive of course. But many of the elements not mentioned are common elements found in virtually every page builder.
What Brizy is Missing
However, they are missing some of the more popular elements of seasoned webmasters though—such as testimonials, a call-to-action builder, and the price table element. Of course, you can build these with the other elements available with Brizy—but it will just take you a bit longer.
Brizy also does not have custom query support at the moment—but not a lot of page builders do. Only Bricks Builder and Elementor Pro support dynamic custom queries for now.
Like Thrive, it does not support third-party add-ons. This really is too bad as third-party add-on support opens up a whole new world for development within the ecosystem.
Should You Buy Brizy?
Brizy is a fine page builder with a lot of cool features and it is pretty fast. But it is also missing some commonly-used elements that come readily with other page builders. But one of its coolest features is the Membership function. So we say, if you are planning to build a small membership site, Brizy might be a good page builder to go with. 
Pros
Extremely cheap single-site license
Membership site feature
Built for speed
Cons
Brizy
Try Brizy Risk-Free For 30 Days
Best Base Themes To Use With Your WordPress Theme Builders
With the exception of Thrive, theme builders allow you to use practically any theme as a base theme to build your custom theme. But obviously, there are good themes and bad themes to start off with as a base theme. 
Because building your own theme can make your site a bit slower depending on the bells and whistles, you will want to use a very fast theme as a base theme. You will also need a theme that works well with theme builders.
So with those things in mind, here are some recommended themes to use with your theme builders.
Default WordPress themes (Twenty Twenty Two, Twenty Twenty One, etc)
Elementor Hello (will work with any theme builder, not just Elementor)
There are others of course. But this is a pretty good list and should be a starting point for your search for a base theme.
You do not need the premium version of any of these themes—the free one will do. Remember, you are using your theme builder to edit the theme—so you do not need all the extra options that come with the premium theme.
Can You Install More Than One Page Builder On Your Site?
So after reading this exhaustive review, you find that you still can't choose. So you might be asking yourself…"can I use more than one page builder on a site?" The short answer is yes you can. Should you? Probably not.
It makes sense that you can have different visual editors on a single site as the editor doesn't automatically open with every post/page. You have to actually click "Edit with Elementor" or whatever visual editor in order for it to open. And thus, each page can be different and is different, and doesn't need to adhere to any global rules.
We have sites that use two page builders at a time and even have one site that use three page builders. And so far, nothing has broken yet. However, it probably does slow down our websites a bit though having two page builders enable at the same time. It's just a guess though.
Do You Need Know Any Code At All To Use WordPress Website Builders?
The short answer is no, you do not need to know any code to use WordPress page and theme builders.
You can build an e-commerce site that takes online payments with WordPress page builder plugins without having to write a single line of code. You can build a visually stunning professional website and charge a client thousands of dollars for website design without writing a single line of code. You can create an online booking site like Booksy without knowing any code. That's how powerful these drag-and-drop builders are. 
However, with that said, knowing a little bit of code will extract extra value out of these plugins that already provide so much. Knowing WordPress code structure and some CSS or HTML is helpful in doing little customizations here and there, especially if you are going to be messing with integrating other plugins.
For instance, Elementor has a table of contents plugin. And if you want to exclude a certain heading from appearing in your table of contents, you would need to know where to find the HTML selector of that heading.
But we want to reiterate the point, you absolutely do not need to know any code to use WordPress page builder plugins.
Here is a breakdown of the cost of the different page builders. 
All prices below are annual prices unless otherwise noted (per quarter or one-time)
| | | | | | | | |
| --- | --- | --- | --- | --- | --- | --- | --- |
| | | | Beaver Builder Page Builder + Theme Builder | | | | |
| | | | | | $89 a year or $249 one-time | | |
| | | | | | $89 a year or $249 one-time | | |
| | | | | | $89 a year or $249 one-time | | |
| | | | | | $89 a year or $249 one-time | | |
| | | | | | $89 a year or $249 one-time | | |
| | | | | | $89 a year or $249 one-time | | |
| | | | | | $89 a year or $249 one-time | | |
| | | | | | $89 a year or $249 one-time | | |
| | | | | | $89 a year or $249 one-time | | |
| | | | | | $89 a year or $249 one-time | | |
As you may have noticed, a lot of builders have taken away the unlimited site license. Beaver Builder is currently the only page builder that has an unlimited site license. But remember that Beaver Builder doesn't come with a theme builder unless you purchase their agency plan.
Thrive Suite is definitely the most expensive. However, they have done the best job of of making sure that the default settings for all their plugins are optimized for conversion. So a seasoned marketer looking to build funnels, landing pages, and capture leads will appreciate what Thrive has done, and consider $299 extremely cheap.
At first glance, Brizy looks the cheapest across the board the more sites you build. It is the page builder with the cheapest single-site license. However, we don't think it is the best bang for your buck in terms of features.
Elementor Pro and Visual Composer are also pretty cheap if you are looking for a one-site license. However, if you are looking to build more than one site, the costs jump. 
So what is the page builder that is most worth the money? We feel the best bang for your buck on this list is Bricks Builder, for now. This is because they are currently offering a lifetime license. They are new and on their first version, so they are trying to acquire customers so they are offering their amazing lifetime deal. It is an amazing piece of software with a lot of ecosystem development to complement the page builder. But once they move away from a lifetime license to an annual license like most other page builders, the cost calculations change in terms of which builder has the best bang-for-your-buck.
The Best WordPress Page Builders, Ranked
After comparing features, size of ecosystem, and pricing, we think Elementor is a strong candidate for the best overal visual site builder. At $49/year for a one-site license, it is really the cheapest price on the market. But Elementor offers so much in terms support, size of ecosystem, and features at that price point that it doesn't make sense to go with another page builder if you are only building one site.
However if you plan on using Elementor Pro on more than 3 sites, then the price goes up to $199/year. At that point, it gets more expensive but is still cheaper than Thrive Themes' builder.
Elementor Pro is really the best general page builder for WordPress right now. However, Bricks Builder is the new kid on the block with a lot of buzz and a legitimate contender as an Elementor alternative.
But Thrive Themes' builder might be for you if you are looking for something a little more catered to the seasoned internet marketer. 
Their suite of products are built with the conversion-focused marketer in mind—it says so on their website and it is really true. And while Thrive Themes is the most expensive option on the list, it is definitely worth it if you are planning on building landing pages, conversion funnels, building online courses, looking to split test, trying to gather e-mail addresses, or running an affiliate website. It's not that other page builders don't have the tools necessary for you to do all those things—it's just that Thrive Themes makes it easy to do so.
| | | | |
| --- | --- | --- | --- |
| | | | |
| | | Cheap to get started. Biggest ecosystem. Has the most widgets out of all page builders. | For anyone looking for a great page builder |
| | | Amazing features and great lifetime license deal for unlimited sites | For anyone looking for a great deal on an amazing builder with an extremely bright future. |
| | | Fast support, growing ecosystem, and built specifically for marketers. | For people specifically looking for conversion-driven page builders |
| | | Free version is very good and the lowest-tiered version is very affordable. Very expensive if you are looking to use on more than 100 sites. | Someone looking to build up to 5 sites |
| | | Great price for building unlimited sites. Has compatiability with Rank Math and has A/B testing. | Someone looking to build a lot of sites for cheap, or pay once for lifetime license. |
| | | Really fast and great all-around builder but costlier than the first two, with theme builder sold separately. Also lacks a lot of features that come with other builders. Has white-label option for its builder. | People that build a lot of sites or agencies that want to white-label the product |
| | | Fast visual editor and is extremely cheap. But lacks a lot of functionality that comes with other page builders. Also lacks third-party add-ons. | People wanting a cheap singe-site license lifetime deal. |