If your WordPress website automatically redirects you to another site, then chances are that you have been infected with malware.
I've ran into this issue a couple of times before.
But with the most recent occurence, not only did my site redirect to another site, random users were being created on my site. The code enabled someone to remotely register [email protected] on my site and run the malicious code. I would delete the user and then the user would re-register a few days later.
It took me awhile but I was able to figure out what happened. It had to do with a vulnerability in a plugin I was using (WP Product Review) and hackers were able to make use of that vulnerability to insert malware on my site to enable them to redirect my site. The malware removal service Sucuri was the first one to spot the exploit.
What To Do When Your Site Redirects To Another Site
When something like this happens to you, do not panic. It can be fixed.
But if you are not a coder or a server guy, you only really have two options.
You can go hire a someone to see what is going on with your site.
You can hire a malware removal service like Sucuri.
If you go with the first route, it will take time for you to filter out job candidates and vet them. You will also end up paying a lot because they would first run diagnostics from the ground up in order to really find out what is going on with your site. I've gone this route. It is messy, time-consuming, and expensive.
In the latest malware infection, I opted for the second option and used Sucuri. I'm glad I did. They were able to remove the malicious code and fix my site in less than a day.
These services specialize in finding and fixing malware. That's their whole business model. That's why the most efficient and cheapest option is to go with a malware removal service.
To make sure that redirection issues on your site is because of malware, go do a free website security check and malware scanner on Sucuri's website. It will most likely give you a report showing which pages are infected with malware.
After the security check confirms that you have malware on your site, you just sign up for one of their plans. The Basic plan should suffice for the large majority of people. The plan covers you for the whole year for one site.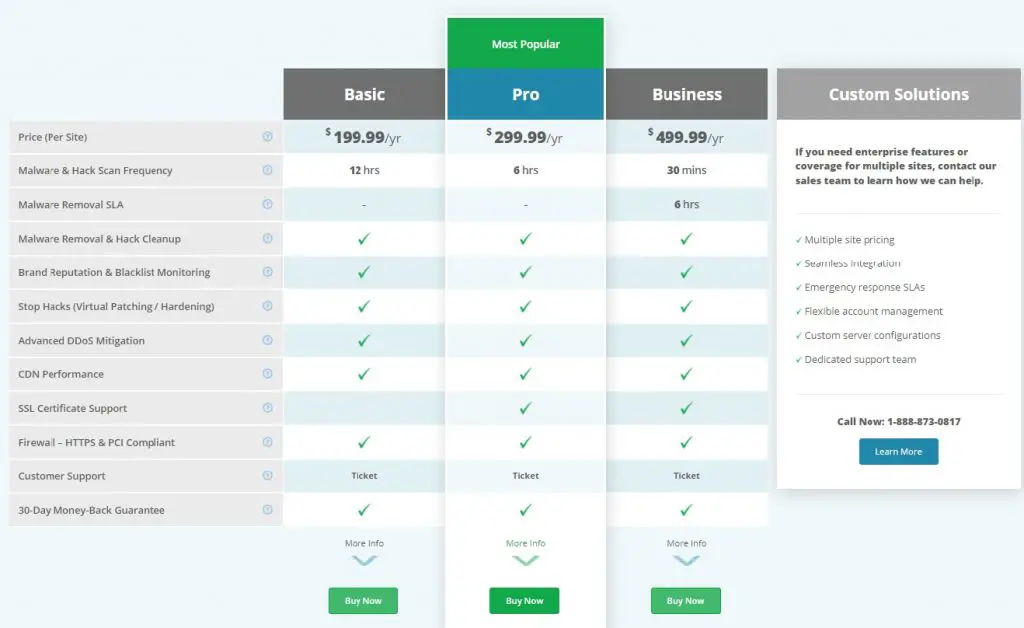 After signing up, submit a malware removal request. In the request, you have the option of giving them your server login credentials. You don't have to do this but they recommend it.
Once you submit the request, they will get back to you. And in most cases, it will be resolved within 24 hours. For me, it took only two hours to remove my malware from the time I submitted my malware removal request. That is super fast.
After that, you have a clean site again.
The price you pay for Sucuri is a yearly price. So if your site is the victim of another hack, you don't have to pay again.
In addition, your subscription gets you 24/7 malware monitoring for your site. You can even sign up for Sucuri's firewall.
Is Sucuri (And Other Malware Removal Services) Worth It?
Sucuri's Basic plan is $199/year per site. That is well worth it even if my site never gets infected with malware again. The time I spent investigating the cause was a big waste of time. If I had known that I could pay $199 for someone to fix the problem for me within a couple of hours, I would have done so in a heartbeat.
If your site is infected with malware, don't hire a contractor to fix your site. It is much more efficient to use a malware removal service.