WordPress has become more user-friendly recently. In the past few years, a bunch of easy-to-use visual theme builders have been introduced, allowing you to customize your website's appearance without requiring any coding skills.
In this article, we're going to take a close look at Thrive Themes and see how it stacks up against other popular WordPress website page builders. I've been using Thrive Themes for almost five years, so I have plenty of experience with it.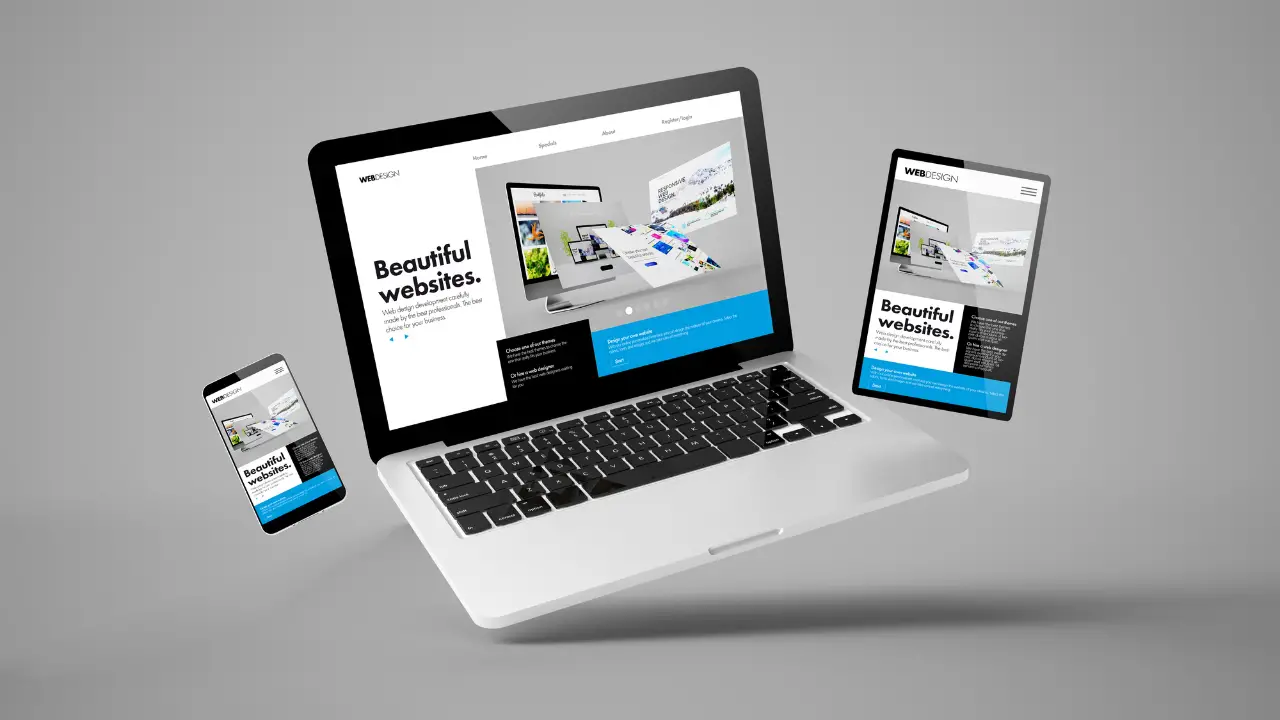 When it comes to creating a website, there are many tools available to help. Thrive Theme Builder is one of the best options, as it's an all-in-one tool for making unique and professional websites from scratch.
Our detailed review will cover what Thrive Theme Website Builder is, how it compares to other website builders, its special features, e-commerce and analytics capabilities, the cost, integrations, support, pros and cons, and our final recommendation.
The Thrive Themes tutorial section provides you with valuable insights on how to use the other elements of this versatile platform. By the end of this review, you'll have a clear idea if Thrive Theme Builder is the right choice for your website building needs.
What is Thrive Themes Website Builder?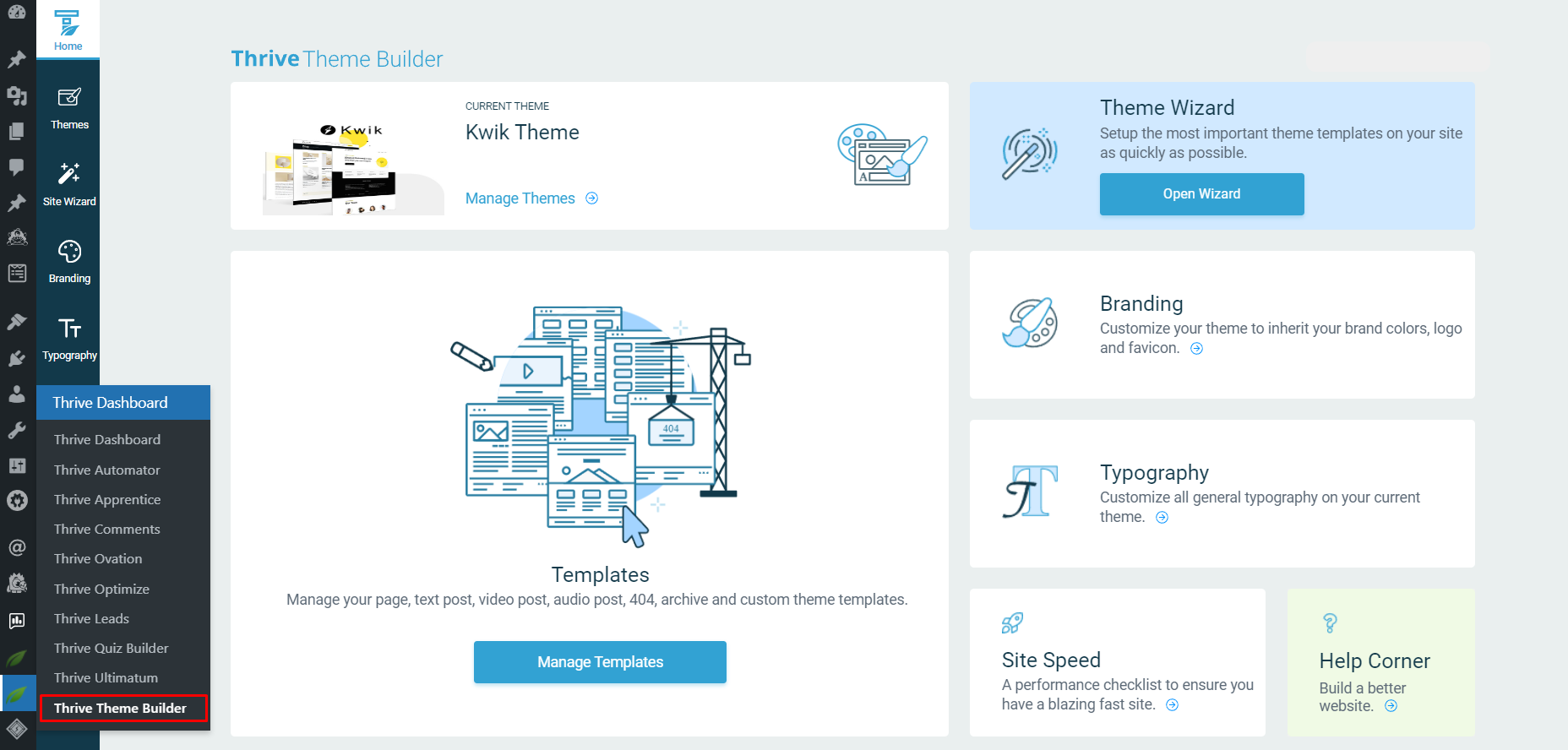 Thrive Themes is a visual website builder that allows you to create custom templates and layouts for your WordPress website. It's a drag-and-drop builder that requires no coding or design skills, although experienced developers can take full control of the code if they desire. The builder interface is easy to understand and navigate, and the wide range of features allows you to create websites with various styles, from a blog to a massive e-commerce website.
How to Install and Activate Thrive Themes?
To install and activate Thrive Themes, follow these easy steps:
1. In your WordPress dashboard, go to the left-side menu and click on "Product Manager."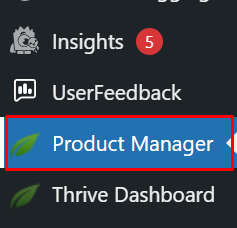 2. The Thrive Product Manager dashboard will open, displaying available Thrive products. Look for "Thrive Theme Builder" and click on "Install Theme" to install it.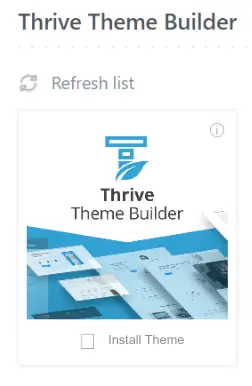 3. In the bottom center of the page, select the "Install selected products" button.

4. At the bottom of the screen, you'll find an "Activate Thrive Theme Builder" button. Click it to activate both Thrive Theme Builder and the Shapeshift companion theme on your website.

Similarities of the page builders
Page builders like Thrive Themes share common features like drag-and-drop design, integrations, and design elements, making them comparable to competitors like Elementor and Divi Builder. However, what sets Thrive Themes apart is its strong emphasis on customizability, speed, and SEO optimization for websites.
Differences between other page builders
Thrive Themes stands out from other website builders in a few key ways. It allows you to create templates for individual pages, including headers, footers, and sidebars. It also offers unique elements like Quizzes, Pricing Tables, and Countdown Timers, providing a high degree of customization and flexibility not found in many other page builders.
Unique Features of Thrive Themes
It offers unique Features that set it apart from competitors. These include Smart Site technology for quick, visually appealing site creation, the user-friendly Thrive Architect page builder with a drag-and-drop editor, and an A/B Testing Tool to optimize website design and content based on visitor preferences.
What makes Thrive Themes better than other page builders?
Thrive Themes is not only versatile and functional, but it's also focused on the efficiency of your website. It's packed with optimization features like asset lazy loading and adaptive images, which help your site load faster and maintain a higher ranking on search engines.
It is the only site builder that has an integrated course delivery solution (Thrive Apprentice), making it ideal for any coach, trainer, or educator who wants to sell courses to their clients. Also, it has unique customer targeting and lead generation tools called Thrive Leads, which are only available to Thrive Suite subscribers.
E-commerce Features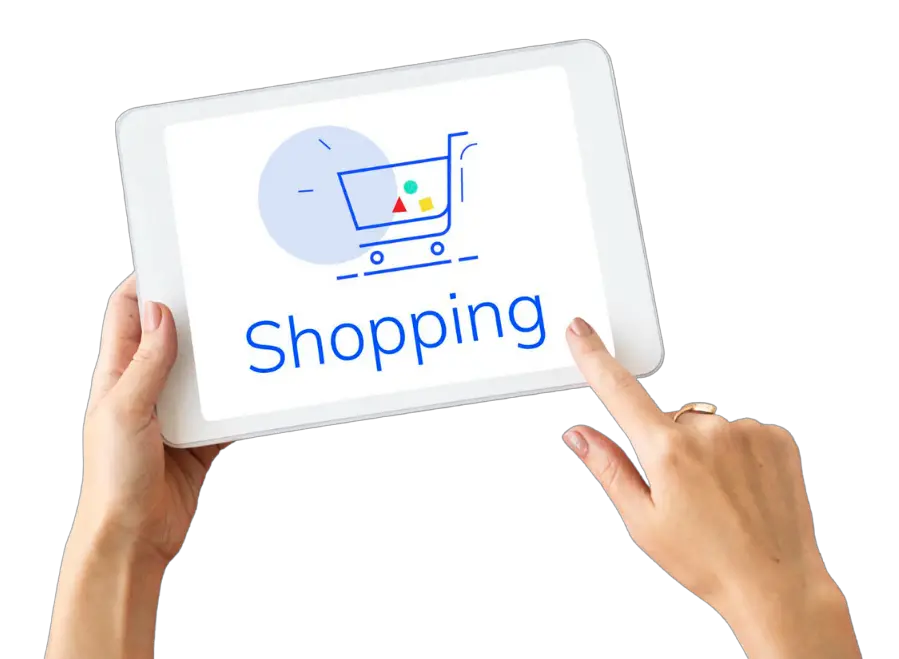 For business owners looking to sell products through their WordPress website, Thrive Themes provides seamless integration with WooCommerce, the most popular e-commerce plugin for WordPress. The platform also allows you to add shopping carts, payment gateways, and checkout facilities, helping you manage orders and billing information for your customers.
Analytics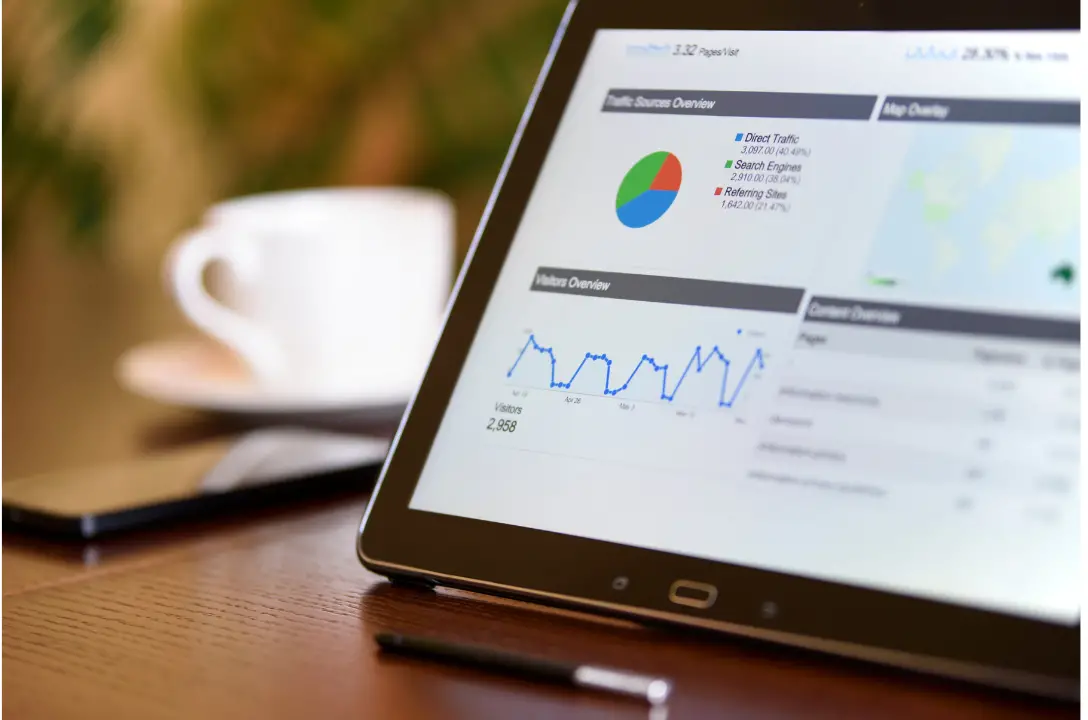 This includes several built-in analytics tools, which help you track your site's performance. For instance, you can use Google Analytics integration to track visitor behavior. The builder also has an A/B testing feature that helps you understand which design and content are most successful and identify which pages attract more visitors.
How Much Does It Cost?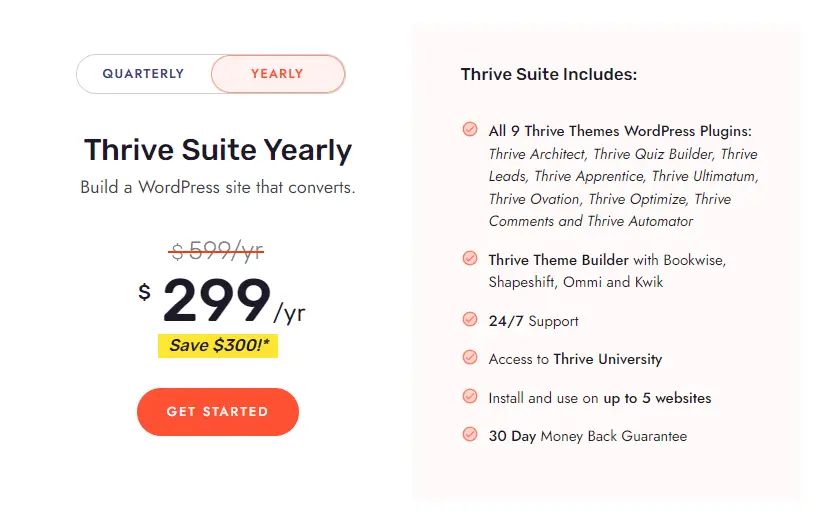 The membership costs $299 per year. This includes Thrive Theme Builder, Shapeshift, and all their plugins and older themes. With this price, you can use their products on up to 5 websites.
Now, let's see how this price compares to other popular WordPress theme builders by examining their multi-site pricing options.
Cost Comparison Chart of WordPress Theme Builders
| | | | | | | |
| --- | --- | --- | --- | --- | --- | --- |
|   | Thrive | Elementor Pro | Divi | Beaver Builder | Visual Composer | Bricks Builder |
| Price/Year | $299 | $59 to $399 | $89 | $99 to $546 | $49 to $349 | $59 to $149 |
| # Sites | 1 to 5 | 1 to 1000 | 1 to Unlimited | Unlimited | 1 to 1000 | 1 to 1000 |
| Works With Any Theme? | No | Yes | Yes | Yes | Yes | Yes |
| Comes With Theme | Yes | No | Yes (4) | Yes | Yes | No |
| Refund Period | 30 Days | 30 Days | 30 Days | 30 Days | 30 Days | 30 Days |
Remember, in order to use the theme builder, you must activate the Shapeshift theme. If you are not running the Shapeshift theme, you won't be able to use Thrive Theme Builder.
As of the publishing of this post, they have almost 30 preset footer templates.
Integration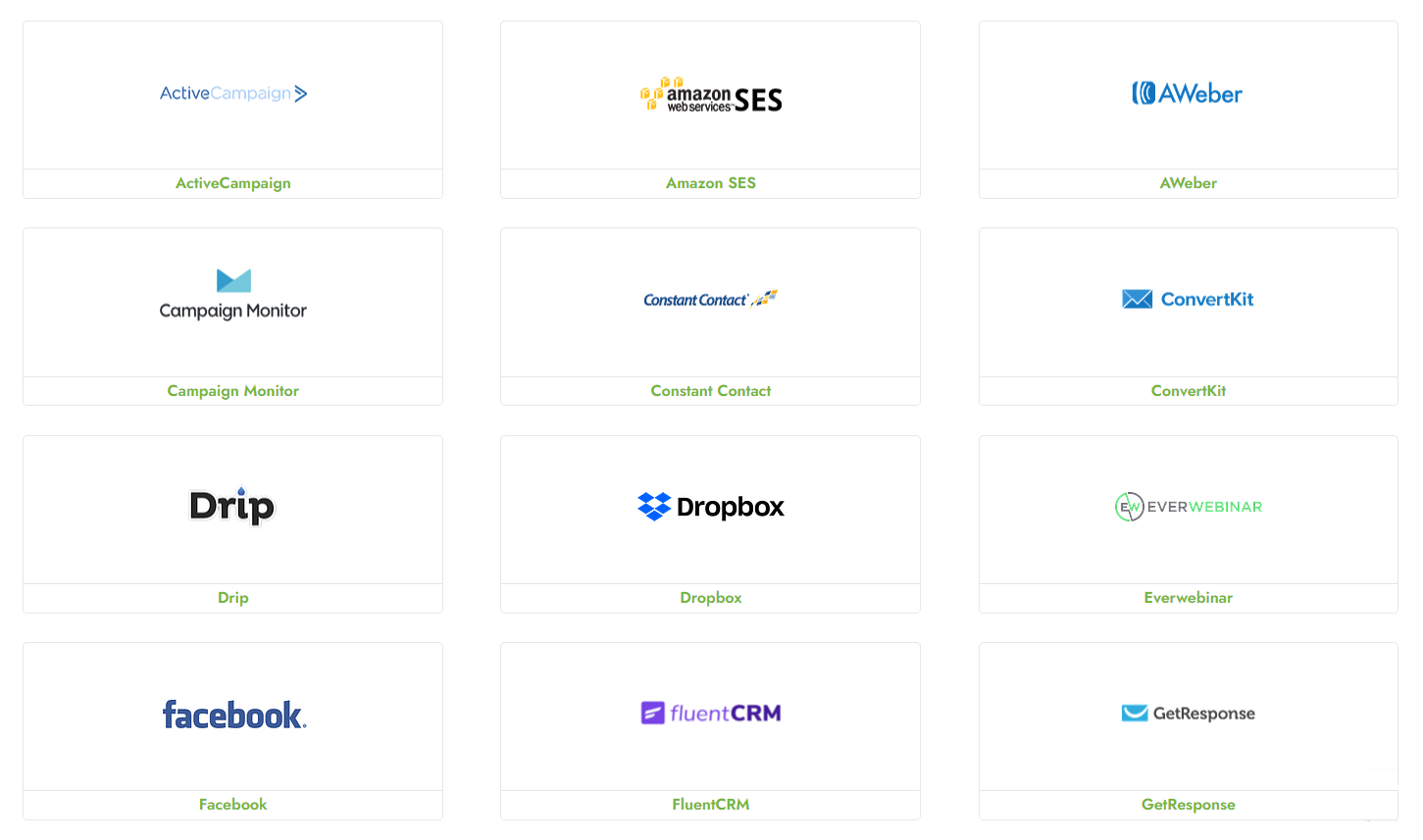 It provides seamless integration with several third-party tools, including website builders, payment gateways, and marketing automation software, to enhance your site's functionality. With Thrive Suite, the bundle of all Thrive products, you'll have access to all the features you'll need to create a comprehensive site with unlimited possibilities.
Support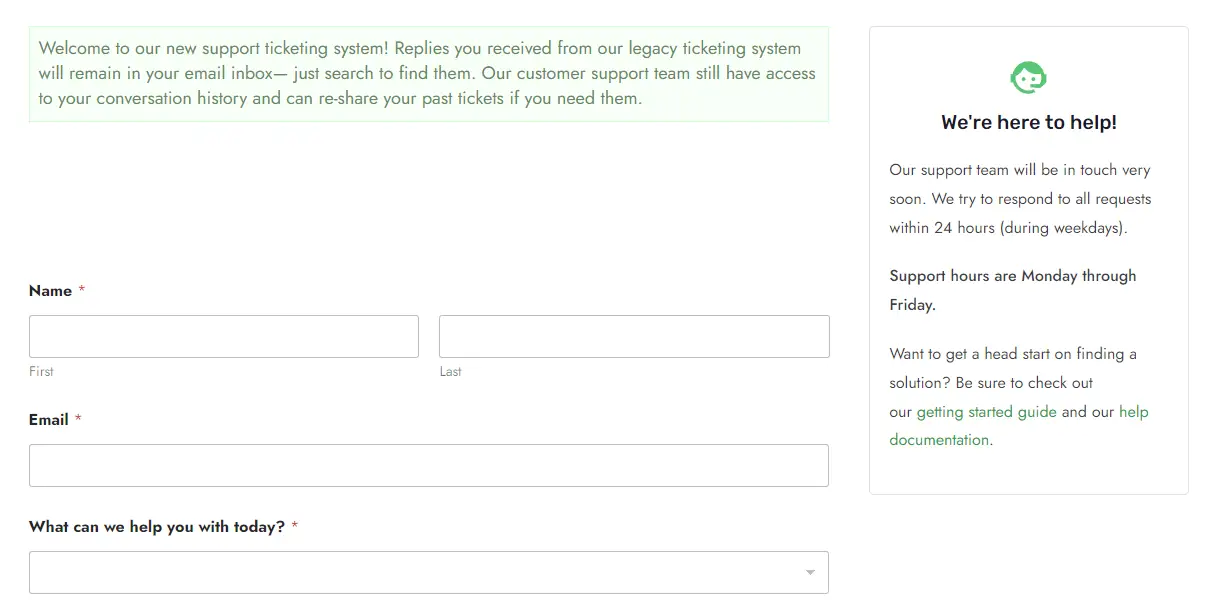 Thrive Themes offers an extensive support system that includes a blog, a knowledge base, and a ticketing system. The team responds quickly to any issues, and there are several online communities and tutorial videos available to help you understand the product better.
Pros and Cons
Pros:
Flexible and Customizable
Focused on site speed, SEO optimization, and efficiency
Built-in A/B testing
Comes with Course Creation tools, lead generation tools, and e-commerce capabilities
Thrive Suite offers access to all Thrive products for a higher value
Cons:
May take time to learn their Builder Interface (But they have a lot of video documentation available)
Fewer pre-built templates than its competitors.
What I Like About It
Customer Service
Their customer service is super quick to respond. They have a special forum for all their products, and when you post a question, they usually reply within a couple of hours.
Plus, you can give them temporary access to your account to help with and fix any Thrive-related problems. I've had a few issues over the years, and their customer service has consistently gone the extra mile to resolve them.
What I Don't Like About It
There's only one thing I dislike about Thrive's theme builder. It's because you have to use their Shapeshift theme for it to function. So, if you have a theme you really love and a fairly big website, switching your theme to use the theme builder can be a bit of a hassle.
Thrive Theme Builder Versus Thrive Architect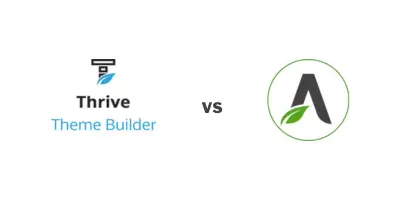 Thrive Theme Builder:
Primary Function: Thrive Theme Builder is a comprehensive WordPress theme builder that allows you to create and customize entire website themes.
Design Control: It offers extensive control over your site's design, enabling you to modify headers, footers, templates, and other global design elements.
Ease of Use: Thrive Theme Builder may have a steeper learning curve for beginners, but it provides advanced users with the flexibility to design and structure their websites as they envision.
Customization: You can design your theme from scratch or adapt pre-designed templates to create a unique website. This makes it a great choice for those who want a distinct online presence.
Integration: Thrive Theme Builder integrates seamlessly with other Thrive products, such as Thrive Architect, to enhance design and functionality.
Global Design: It focuses on global design elements, making it suitable for users who need full control over their website's look and feel.
Thrive Architect:
Primary Function: Thrive Architect is a WordPress page builder plugin, primarily focusing on designing and customizing individual web pages or posts.
Design Control: Thrive Architect provides a range of drag-and-drop elements, templates, and design options to create visually appealing content on a page-by-page basis.
Ease of Use: Designed to be user-friendly, Thrive Architect is accessible to users with varying levels of technical expertise. It's particularly suitable for those who want to create engaging content without a steep learning curve.
Customization: While Thrive Architect is great for customizing the layout and content of individual pages or posts, it doesn't offer global theme customization like Thrive Theme Builder.
Integration: Thrive Architect works seamlessly with other Thrive products, making it easy to enhance the functionality and design of specific pages.
Page-Level Design: Thrive Architect is primarily geared towards designing and customizing content at the page level, making it an excellent choice for those who want to create compelling individual pages.
In summary, the choice between Thrive Theme Builder and Thrive Architect depends on your specific needs. If you want to create and customize an entire WordPress theme with full control over the global design, Thrive Theme Builder is the ideal choice. On the other hand, if your focus is on designing individual web pages or posts with ease, Thrive Architect is a more suitable option. These two tools can also work together to create a seamless and customized website experience.
Thrive Theme Builder Vs Thrive Architect Features
This is a premium product, meaning it requires a purchase or subscription to access its features and updates. While they do not offer a free version, they do provide a 30-day money-back guarantee, allowing users to try out their products risk-free.
| | | |
| --- | --- | --- |
| Feature | Thrive Theme Builder | Thrive Architect |
| Type | WordPress Theme Builder | WordPress Page Builder |
| Purpose | Create and customize entire website themes and layouts. | Design and customize individual pages and posts. |
| Editing Interface | Front-end and back-end editing options are available. | Front-end WYSIWYG (What You See Is What You Get) editing. |
| Pre-designed Themes | Limited pre-designed themes; more emphasis on customization. | Offers a wide variety of pre-designed landing page templates. |
| Header and Footer | Full control over global header and footer designs. | Limited control over header and footer compared to Theme Builder. |
| Customization | Extensive design and layout customization options. | Primarily focuses on customizing individual page elements. |
| Dynamic Content | Allows dynamic content for post lists, archives, and more. | Limited dynamic content capabilities compared to Theme Builder. |
| Content Templates | Limited content templates for post and page types. | Offers various content templates for different use cases. |
| Advanced Features | Theme-wide design consistency, website typography, and custom field integration. | Focuses more on individual page features like buttons, forms, and content elements. |
| Pricing | Typically more expensive due to broader functionality. | Generally more budget-friendly for those who only need page building features. |
| Learning Curve | Slightly steeper learning curve due to the full website theme control. | Easier to get started with, especially for building individual pages. |
| Ideal Users | Web designers, developers, or those looking to build a cohesive website. | Bloggers, marketers, and anyone needing to create visually appealing pages. |
Many people are curious about the difference between Thrive Theme Builder and Thrive Architect, and it's important to know that both are included with your subscription.
Here's the difference: Thrive Theme Builder is for designing your overall website theme, while Thrive Architect is for editing the content on your pages and posts.
Thrive Architect is like a tool for editing what's inside your website, like text and images, but it doesn't change the core structure of your theme, such as the header, footer, or the overall appearance of your site.
On the other hand, Thrive Theme Builder lets you modify the entire look and style of your website.
You can use Thrive Architect with almost any WordPress theme because it doesn't alter the core design of your site.
However, if you want to use the theme builder, you have to use the Shapeshift theme; it won't work with other themes.
Another important thing to note is that Thrive offers preset content areas that you can mix and match, which sets it apart from Beaver Builder, which doesn't provide templates for different content sections like headers and footers.
Comparison Table: Thrive Themes Versus Other WordPress Page Builders
| | | | | | | |
| --- | --- | --- | --- | --- | --- | --- |
| | | | | | | |
| | | | | | | |
| | | | | | | |
| | | | | | | |
| | | | | | | |
| | | | | | | |
| | | | | | | |
| | | | | | | |
| | | | | | | |
| Theme Builder Works For All Themes | | | | | | |
| | | | | | | |
| Dynamic Custom Query Loop Builder | | | | | | |
| | | | | | | |
| Yoast SEO Integration (by Yoast) | | | | | | |
| | | | | | | |
| | | | | | | |
| | | | | | | |
| | | | | | | |
| | | | | | | |
| | | | | | | |
| | | | | | | |
| | | | | | | |
| | | | | | | |
| | | | | | | |
| Star Ranking (for review articles) | | | | | | |
| | | | | | | |
| | | | | | | |
Thrive Themes Vs Elementor Pro
Elementor Pro offers more design flexibility with a larger template library and a wider set of customization options. Both page builders are user-friendly, but Elementor Pro is often considered more intuitive for beginners due to its widespread adoption.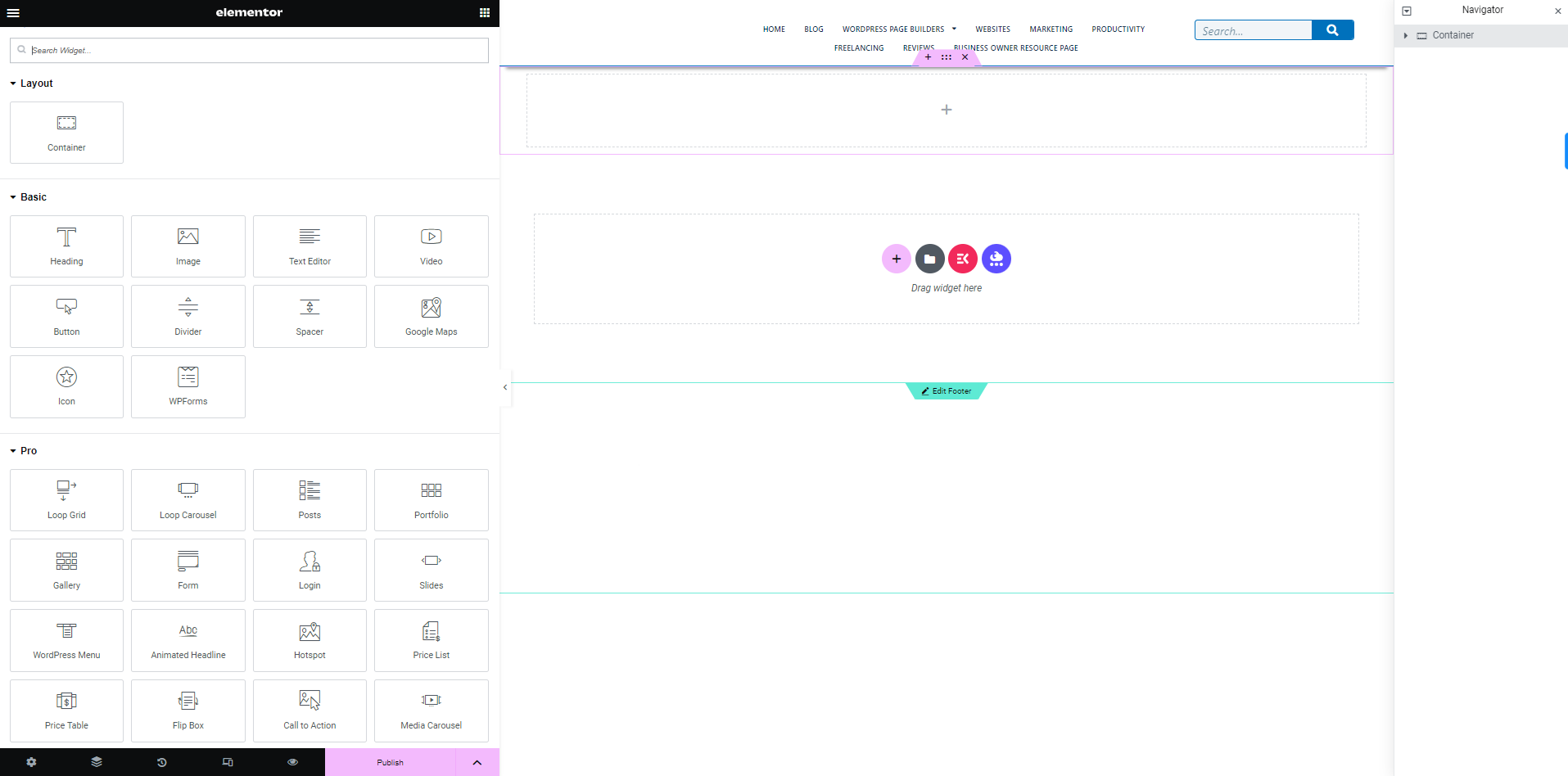 Thrive Themes has a stronger emphasis on marketing and conversion optimization tools, such as A/B testing and lead generation widgets.
Elementor Pro and Thrive Themes are competitively priced, but Elementor Pro offers a free version with upgrade options, making it accessible to a broader audience. Elementor has a larger user base and a more extensive community, which can be beneficial for finding help and resources.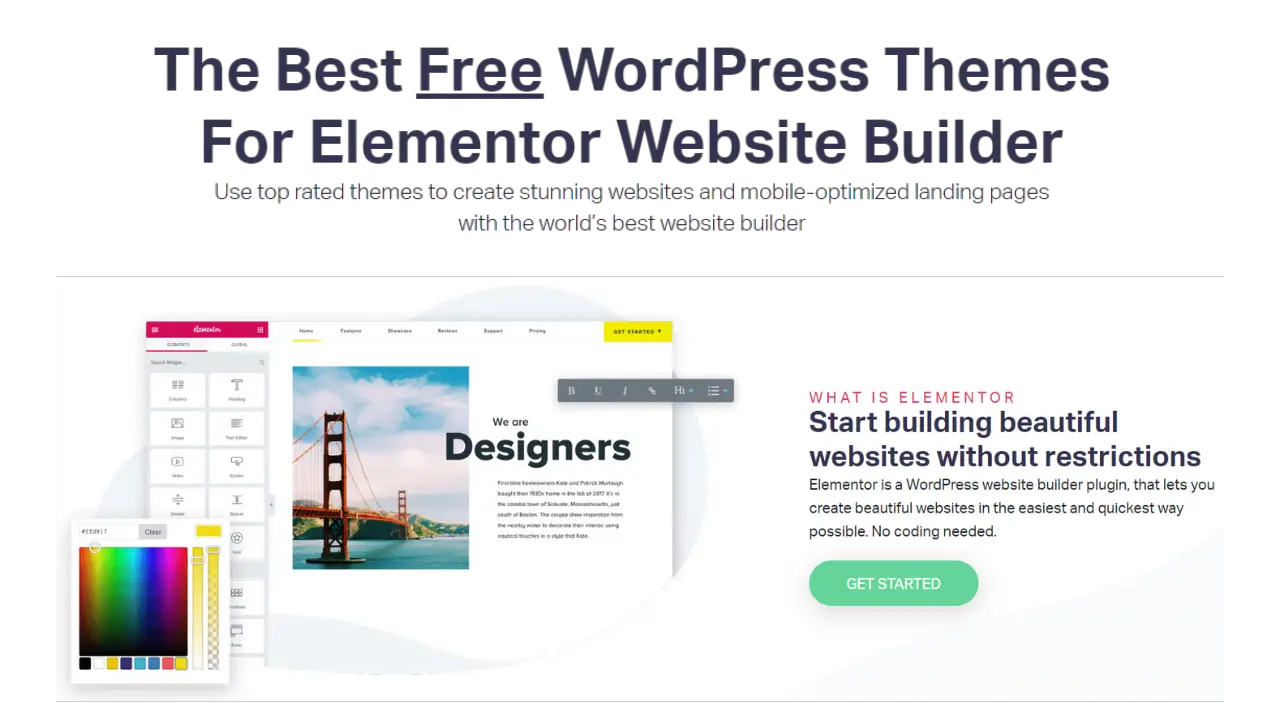 Choose Elementor Pro if: You prioritize design flexibility, need access to a wide variety of templates, and want a user-friendly interface. It's suitable for a broad range of website types.
Choose Thrive Themes if: Your primary focus is on marketing and conversion optimization, and you need features like A/B testing and a suite of tools designed for lead generation and online marketing.
Ultimately, the best choice between Elementor Pro and Thrive Themes depends on your specific website needs and your level of experience. Both are powerful tools, but the deciding factors should be your design goals and the tools that align with your online marketing and conversion optimization strategies.
Thrive Themes Vs Bricks Builder
Bricks Builder is known for its simplicity and intuitive interface, making it a great choice for beginners. Thrive Themes, may require a bit more familiarity with conversion-focused strategies, potentially having a steeper learning curve for some users.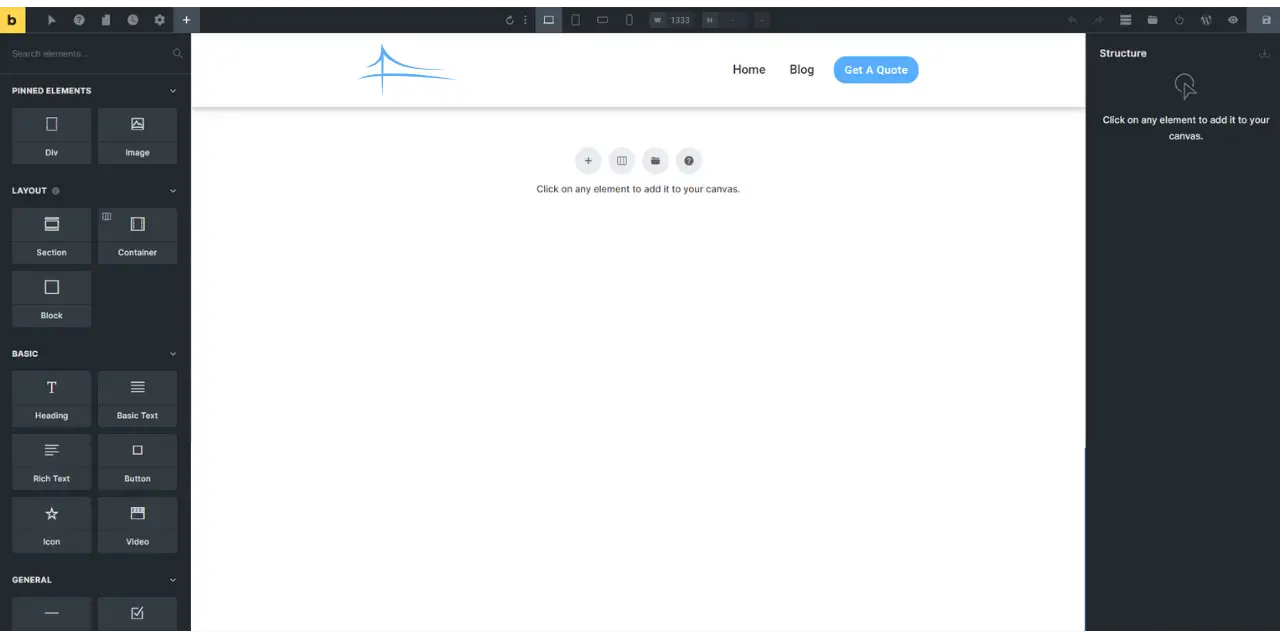 If your primary goal is to create stylish and responsive websites, Bricks Builder is an excellent choice. However, if you're more interested in creating websites that maximize conversions, Thrive Themes is better suited.
Both builders offer template libraries, but the choice of templates and their customization options may vary. Consider which library aligns better with your website vision.
Compare the pricing models of each builder to see which one fits your budget. Both builders offer a subscription-based pricing model.
If you're looking for a well-rounded builder with a strong emphasis on theme building and performance, Bricks Builder may be the better choice. However, if you're primarily focused on maximizing conversions and lead generation, Thrive Themes offers a suite of tools tailored to those goals.
Thrive Themes Vs Visual Composer
Visual Composer is known for its user-friendly interface. It's designed to be intuitive, making it accessible even for those without technical skills. Visual Composer is compatible with a wide range of third-party plugins and themes, allowing for seamless integration with other tools.
Visual Composer allows users to see changes in real-time as they make them, which can be a time-saving feature for designers and developers.
If you require a versatile page builder with a user-friendly interface for various website projects, Visual Composer is a solid choice. It offers a wide range of elements, templates, and compatibility with different themes and plugins.
On the other hand, Thrive Themes is a better choice for those who prioritize conversion optimization and marketing features. It's designed with the goal of turning visitors into customers.
Thrive Themes Vs Beaver Builder
Beaver Builder and Thrive Themes are both popular page builders for WordPress, each with its own unique features and advantages.
Beaver Builder seamlessly integrates with a wide range of third-party plugins and themes. This means you have more flexibility when it comes to combining different tools to enhance your website's functionality.
It is not tied to a specific theme, so you can use it with any WordPress theme, which is not the case with Thrive Themes Builder, as it's designed to work specifically with Thrive Themes.
While there's a free version of Beaver Builder, unlocking its full potential may require purchasing a premium license. This may not be the best option if you're trying to save money.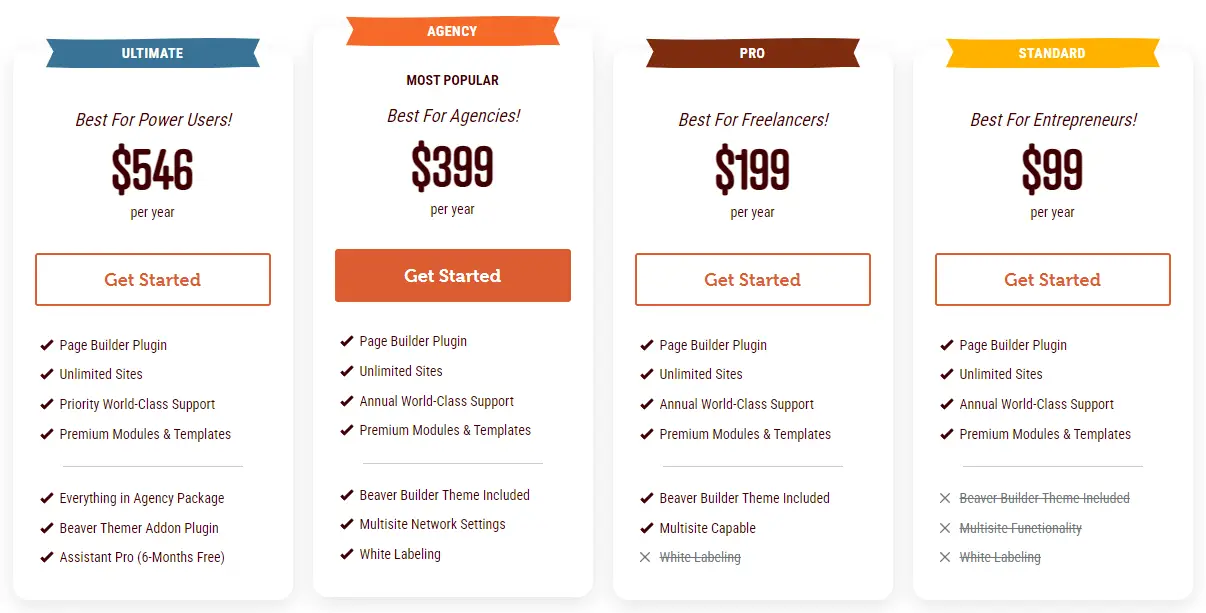 It depends on what you really need and how much you're willing to spend. If you really want the fancy marketing tools from Thrive Themes, it might be worth the cost. But if you just want a page builder without spending much, Beaver Builder's free version is a better option for your budget.
Thrive Themes Vs Divi
Elegant Themes developed the well-known WordPress theme and page builder known as Divi. It's known for its versatility and user-friendliness, making it a top choice for many website designers and developers.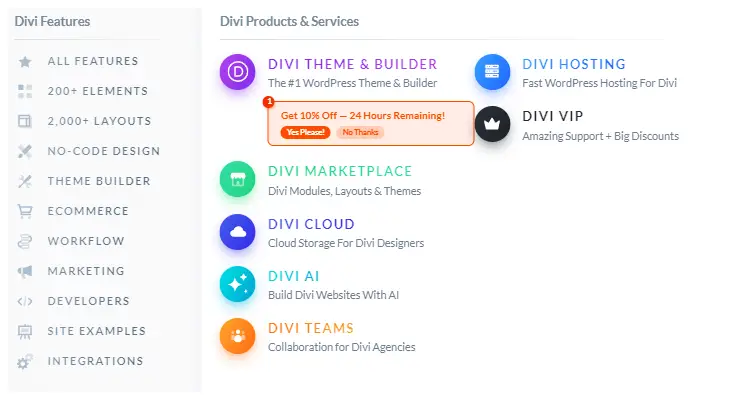 It is more focused on providing design versatility and a wide range of templates. It doesn't offer as many specialized tools and features for content marketing, email list building, and conversion optimization as Thrive Themes does.
The abundance of features and design options in Divi can sometimes lead to conflicts with other WordPress plugins. This can be frustrating for users who rely on various third-party plugins to extend the functionality of their websites.
Divi is a premium product, and its pricing structure involves an annual or lifetime license fee. It may be perceived as relatively expensive when compared to Thrive Themes' membership model, which provides access to multiple plugins and themes for a single fee.
Thrive Themes specialized approach to content marketing and conversion optimization makes it the best choice for users who align with these objectives.
Thrive Theme Builder With Woocommerce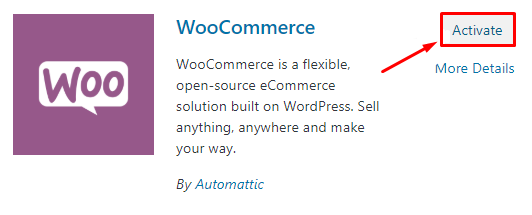 WooCommerce is a top-notch plugin for WordPress online stores. The great news is that Thrive works seamlessly with it. With this integration, you get all the standard templates in WordPress, as well as templates for specific pages like your:
Shop Page
Cart Page
Checkout Page
Account Page
Product Pages
Furthermore, this integration provides pre-made section templates that you can mix and match to create the perfect appearance for your online shop. These section templates are categorized into four parts:
Top
Bottom
Sidebar
Content
In addition to the various template pages and sections you can modify, there are also 13 WooCommerce widgets (and more in the future) that you can personalize. You can take a look at the available widgets in the picture below.

Conclusion
Although Thrive Theme Builder doesn't work with all WordPress themes, it's still a great product. It comes with a framework theme called Shapeshift that you can customize extensively or use as is, making it especially useful if you're starting a new website from scratch.

In addition to the theme builder, when you become a member, you also get access to various other themes, a page builder (Thrive Architect), and several plugins, such as:
Thrive Quiz Builder (for creating online quizzes)
Thrive Membership (a plugin for managing membership sites)
Thrive Leads (to capture leads)
Thrive Optimize (for A/B testing landing pages)
Thrive Apprentice (for building online courses)
Thrive Ultimatum (for creating countdown campaigns)
Thrive Comments (a plugin for post comments)
Thrive Ovation (for collecting social proof and testimonials)
All of these are legitimate products that work well together, which is crucial as your website grows and you use more plugins.