Looking to increase your online security? Looking to learn more about how VPN works? You're in the right place!
Table of Contents
We're going to take a look at 8 of the best free VPNs that offer US IP addresses. We will also talk about what a VPN is, why you might need one, and the advantages that it can bring you.
"VPN stands for 'virtual private network' – a service that encrypts your Internet traffic and protects your online identity."
But why would you want to use a VPN?
A VPN offers a different way of connecting through the internet, as well as connecting one device to another. VPN also encrypts all of the information. This means that your browsing history and any sensitive information you might send is more inaccessible.
VPN makes it look like you're accessing the information from a different IP address. As a result, it is harder to trace internet activity back to you. A VPN can also let you access websites that might be restricted to some regions and not others. And most importantly, it protects you from certain types of online attacks.
Even if there isn't anything you're worried about, there are lots of reasons for you to use a VPN.
Why Use a VPN (With a US IP Address)?
Having a VPN that works with a US IP address can be particularly useful, especially if you're from the United States and have subscriptions to US-based internet and streaming services. That's because having a VPN mimic a US IP address is a great way to access your favorite services and websites, even when you're traveling.
China is a great example of a country where internet use is relatively restricted. Popular websites like Facebook are not allowed in China.Therefore, using a VPN can help you access restricted sites while you're in a foreign country.
However, even significantly less restricted countries will probably have some limits on what you can access. Crossing a border into a neighboring country can often be enough to cut you off from certain websites and services. That makes VPN with a US IP particularly useful for globe trotters, traveling business people, and anyone who likes to spend time internationally.
A VPN also provides additional security for your internet browsing. Using a VPN makes it safer to access sensitive information on public Wi-Fi connections.
Public Wi-Fi can be hosted by almost anyone. It is very hard to know what the person hosting that Wi-Fi is doing with it. It's possible for the Wi-Fi host to track your internet use and record personal data if you have an unencrypted connection to their Wi-Fi.
However, since VPN encrypts all of your information (and often doesn't store that information), you have a lot more security. Even if people aren't trying to get information from your internet connection, a VPN will help prevent social media companies and other websites from selling your browsing data and information.
VPNs can also be used to help employees in an international company have access to the same services and protections. It can also be useful for anyone who is performing search engine optimization or research for a company within the United States, since using a US IP will give you access to US information and search results.
Who Needs a VPN the Most?
Of course, not everyone's need for a VPN is the same. There are some people who are more likely to need a VPN, while others can probably get away without one, or with only using one occasionally.
If you find yourself in the following situations a lot, chances are you have a higher than average need for a VPN. We'll also explain why each situation can increase your need for a VPN.
You Regularly Use Free Public Wi-Fi
No judgment here, but if you're someone who regularly uses free public Wi-Fi, you should look into using a VPN. That's because public Wi-Fi is less secure than your home network, and it's a lot more likely to have cyber criminals take advantage of your connections.
A VPN protects you by encrypting your connections.
You Travel a Lot
Having a reliable VPN for traveling, especially international travel, can make it a lot easier to access your favorite content as well as any websites or servers you need for work.
When You Want Another Layer of Protection from Third-Party Browsing
If you're concerned about third parties trying to access your data and information, a VPN can protect you since your data isn't accessible when you're using one.
Avoiding Government Surveillance
If you're concerned about government surveillance, a VPN can also thwart attempts to access your data or online browsing history.
You Work in Media, Journalism, or are a Political Activist
When you work in media, and especially journalism, it is normal to work with highly sensitive materials. A good VPN will help to protect these types of information. It can also be important to protect your browsing information and any sensitive information you work with as a political activist.
You Use File Sharing Services
Peer-to-peer file sharing is a wonderful thing. In this case, using a VPN is less about security and more about speed. Internet Service Providers (ISP) don't typically like peer-to-peer file sharing services, and will cause these platforms to slow down.
Using a VPN disguises what websites you're on, preventing your ISP from throttling performance while you're using peer-to-peer sharing services.
Your Company is International and You Have Employees Around the World
When you have employees all across the globe, it's essential to make sure they have uniform access to the websites, servers, and tools your business uses. Providing a VPN that allows your employees to access the internet as if they were all in one location helps create that uniform access and uniform results.
For instance, if you are to have some of employees do web research from outside the United States, they will get vastly different Google results than those who are within.
This website you're reading employs writers, content researchers, and marketers from both within and outside of the United States. For us all to be on the same page, we use VPNs extensively.
Free VPNs Comparison Chart
| VPN | Features | Ratings | |
| --- | --- | --- | --- |
| Express VPN | Connect to over 90 countries |  4.9/5 | |
| Proton VPN | 698 servers in 44 countries |  4.5/5 | |
| Windscribe | Servers in 60 countries and 110 cities |  4.3/5 | |
| Hotspot Shield | 24 countries, 500 servers |  4/5 | |
| Hide.me | Servers in over 72 different locations |  4/5 | |
| TunnelBear | Servers in 23 locations |  4.3/5 | |
| Speedify | Servers in more than 70 locations |  4/5 | |
| Opera VPN | 3 server locations |  3.5/5 | |

8 Free VPNs
Here are 8 of the best free VPNs you can use to protect your internet security.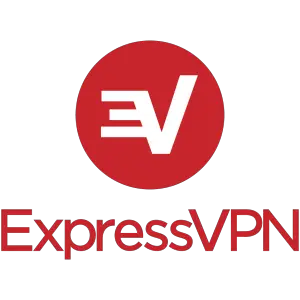  4.9/5
Pros
30-day money-back guarantee if you wish to try Premium
Browse freely with up to 5 simultaneous devices supported
Works with Amazon Prime Video, BBC iPlayer, Disney+, Hulu, ITV Hub, Netflix, and more
Cons
ExpressVPN is a premium service, so it's not free
No ad blocker
The premium plan can be a little more expensive than the competitors
Express VPN is available in a large variety of different countries, covering most of the places that you're likely to travel. It also offers a money-back guarantee, so if you can't get access to the things you need, you'll be able to get your money back.
It uses the OpenVPN software, which is an open-source platform that has been thoroughly vetted and is one of the safer versions out there.
Not to mention that this VPN allows you to access a ton of different streaming services, so you'll always have access to the best content.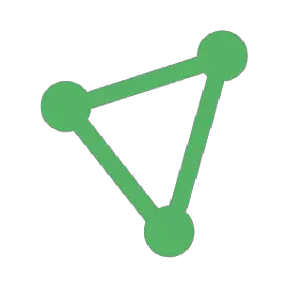  4.5/5
Pros
Ad-free
Intuitive interface that is easy to use
Works with YouTube, Spotify, Kodi
Cons
Servers are often overloaded and slow
Netflix libraries unavailable, including US Netflix
Basic plan starts at 4 Euro per month, but more premium plans are pricier
This service is one of the better free options if you're looking for something that isn't going to restrict your daily or monthly bandwidth. Where many other programs have strict limitations that can make streaming and accessing other services difficult, this program doesn't.
The ad-free perk is a nice bonus, especially if you're trying to concentrate on work.
That makes it an excellent choice for business people who need reliable access, as well as travelers who want their favorite shows on the go.
However, it does run a little slow from time to time.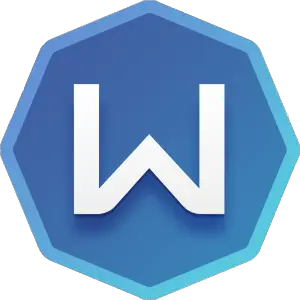  4.3/5
Pros
Comes with ad and malware blockers
Stylish and minimalist design is very user friendly
Works with Netflix, Hulu, HBO
Cons
Speed is inconsistent, depending on server selection
Cannot access Netflix through another country's server
No 24/7 live chat for customer support
Windscribe is a good option if you want a free VPN with moderate bandwidth, that's also reasonably available, especially in bigger cities. You have the choice of 10 different servers, with prominent locations that give you access to a wide share of the internet, depending on what you need at any given time.
The new mobile app version also gives you both IKEv2 and OpenVPN options, both of which are highly vetted for safety.
The design is incredibly simple and intuitive. But more importantly, this VPN acts as both an ad and a malware blocker. Plus, it works with Netflix, Hulu, and HBO.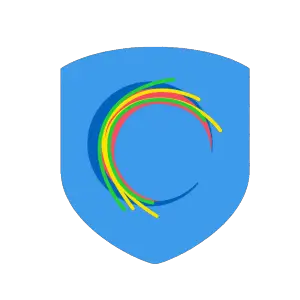  4/5
Pros
Military-grade encryption
User-friendly interface
Works with YouTube and Spotify
Cons
The free version is supported with Ads
The free version cannot be used for streaming
Logs "Network information" which they don't specify
Hotspot Shield has an impressive roster of 80 countries, with incredibly rapid expansion over the last couple of years. This VPN is a good option if you're looking for a VPN that won't really slow down your browsing. When speed is important, Hotspot Shield is one of the best free options.
Hotspot Shield is also a good option for peer-to-peer file sharing with specific protections that prevent throttling. Furthermore, you'll never be without your music since this VPN unlocks access to YouTube and Spotify. However, the free version doesn't support streaming, so you do have to pay for additional access to get this feature.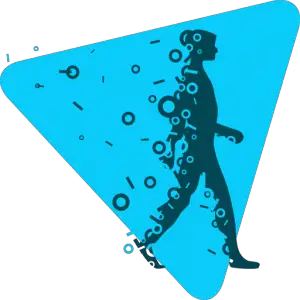  4/5
Pros
Great for browsing thanks to a secure no-logging policy
24/7 live support
Works with: Hulu, iPlayer, Amazon Prime Video, HBO GO
Cons
The chat support representatives are not very helpful
Cannot bypass US Netflix
Only offers three server options and one device connection
One of the most significant advantages of Hide.me is that they literally do not store any of your data. You can try requesting your own data from them if you like, but it won't work because they won't have anything on file.
Hide.me is also one of the most versatile VPN options, especially among free service providers, since they are compatible with pretty much any smart device that could need a VPN. They might not be able to protect your smart fridge, but your desktop, laptop, and smartphone will certainly be covered.
The wide coverage gives you some of the best access to streaming and music among free VPN. However, there are only three server options, and you can only have one device connected at a time, which limits the utility of this VPN.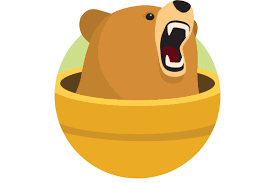  4.3/5
Pros
Beginner friendly
Great privacy protection
Guarantees fast local and international streaming and downloading
Cons
Ad blocker is available but not built into the app
No access to Netflix
All subscription fees are non-refundable
TunnelBear is targeted toward people who can benefit from a VPN, but who aren't necessarily as tech-savvy or interested in the jargon and technicalities of the service. Therefore, its app is designed to be easy to install and use. TunnelBear's user interface doesn't have as many bells and whistles as some of the more advanced VPN services.
The biggest problem with TunnelBear is that the free version is very limited. However, it's paid subscriptions are reasonably priced and become more affordable with longer subscription times.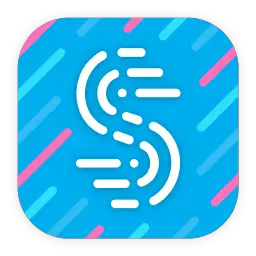  4/5
Pros
User-friendly interface
Channel bonding lets you use multiple internet connections at once
Works with YouTube, Hotstar, and HBO GO
Cons
They keep user-identifying data
Netflix access available in the Netherlands only
Free trial only available to Mac and Windows users
Speedify is a little more limited than some of the other offerings out there, but that doesn't mean that it isn't a workable and accessible VPN.
While this VPN isn't a no-logging VPN, they are much better than some when it comes to telling you exactly what it is they log and what they don't touch.
Speedify's server connections are automatic and it initially picks a localhost server by itself. This connection could be modified to a different server if you need a specific IP for the content you want to access. Installation is incredibly simple, and you can get Speedify up and running on your computer with minimal hassle if you need it in a pinch.
The ability to unlock HBO GO is a nice perk of this VPN, especially if you're traveling internationally.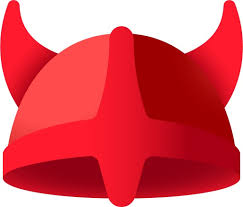  3.5/5
Pros
Easy to set up and use
Opera VPN is free
Good for added browser security
Cons
It's not really a VPN and more of a proxy server
Limited customization
Falls short on providing security in browsing
Opera VPN is one of the simplest options out there. It's a little limited when it comes to unlocking streaming content, but still a good option for basic applications and privacy protections.
Opera VPN acts more like a proxy server than a true VPN. For security purposes, its application can still be helpful. However, it doesn't offer the most advanced encryption, no-log security features, or other advanced settings required by users with sensitive information.
The unlimited bandwidth and simple design make this a fantastic option if you're just looking for a very slimmed down VPN without a ton of complications or hoops to jump through.
Is it Worth Paying for a VPN?
With these eight free VPN options (many of which have their own subscription versions as well), it's easy to wonder if it's ever worth paying for a VPN. The short answer is, it depends.
Free VPNs are definitely easier to use, and while they might not be as feature-rich as a paid VPN, they can be a good option if you're looking for basic VPN services. Free VPNs are great for casual users, and people who want a little extra protection, but don't need a ton of devices connected at once.
However, there are advantages to paying for your VPN, particularly if you're using it for work or are trying to protect sensitive materials.
For one thing, paid VPN services tend to be significantly faster than the free versions, which can make your web browsing more efficient. They also have more advanced features and protections that can make the VPN easier to use, gain you access to more of the internet, and further protect your information.
Conclusion
Even relatively limited internet users can benefit from using a VPN for added security. More technical users can help protect themselves, their businesses, and any other sensitive information by using a high-quality VPN.
However, while free VPN offers a great service, they are also a little more limited and slower overall, so paid VPN might be a better choice for some users.
If you are considering a paid version of a VPN, consider Surfshark as it is only $1.99/mo if you pay 2 years in advance, or $5.99/mo if you pay 1 year in advance. They have access to 63 countries and over 1,700 servers.