8 Best Kanban-Based Project Management Tools To Boost Your Team's Productivity
In Japanese, "kanban" means "signboard" or "billboard." As its name suggests, the kanban workflow method typically involves a kanban board or similar visual aid that helps people see project progress and processes.
The typical board has columns, and each column identifies a specific step or process in a project workflow. As team members have available capacity, they can grab a task from one column, tackle it, and move the task to the next column. It is a powerful way to stay focused and quickly identify bottlenecks.
For example, let's say you manage a customer service team. Your kanban board may have one column each for customer requests, in-progress tickets, and fixed/resolved requests. As customer requests come in, your team members add new cards or sticky notes to the first column. The team then grabs a card and works on it as they have the capacity.
The kanban method has soared in popularity due to its ability to streamline efficiency and keep tasks and projects running smoothly. It has also become indispensable for many teams that are increasingly working remotely. 
Today, you can find the kanban philosophy incorporated in some of the best project management tools and apps on the market. In this article, we will review the eight best kanban project management tools.
Agile Project Management Frameworks: Kanban vs Scrum
Scrum and kanban are both agile approaches to project management (and can even be combined as "scrumban"), but there are a few key differences.
With scrum, it's all about speed. You break down a project into fixed-length sprints. And while each sprint builds on the previous sprint, the focus is on velocity and not on making changes and iterations mid-sprint. 
The kanban philosophy is more about maximizing the workflow. It minimizes how much of a project gets stuck in the "in-progress" phase, and it lets everyone visualize the entire process. Kanban is more flexible than scrum while also providing a structure that ensures productivity.
| | | |
| --- | --- | --- |
| | Kanban | Scrum |
| Timelines | Continuous flow, or on an as-needed basis  | Fixed-length sprints (1- or 2-weeks long)  |
| Roles and Responsibilities | None, but there may be a project manager | Scrum master (determines deadlines), product owner (sets the goals/objectives), and the team members who accomplish the tasks |
| Key Metrics | Lead time and cycle time (i.e. how long it takes for the project to be completed) | Speed and velocity, ensuring each sprint is completed within the set timeframe so the next sprint can commence |
| Change or Modification Philosophy | Change can happen at any moment, including iterations made mid-stream before a project is completed | No changes mid-stream, but changes are allowed at the start of the next sprint |
When To Choose Kanban Over Scrum
Think of kanban more as a philosophical approach that provides structure to your workflow. 
In general, kanban is best for projects that have a lot of changing tasks or different priorities. The goal is to take a big, ambiguous project and break it down into individual pieces of work, then visualizing where all those pieces are in the flow.
Kanban is also ideal when your team faces a lot of incoming requests, such as customer service teams dealing with incoming support tickets, or software engineers who are constantly doing small fixes or enhancements.
Scrum is more of a work system for creating a predictable pattern of production for your team. It tends to be a better option for work that has stable, set priorities (e.g. app development, etc.).
Scrum is also great if you're working towards a big launch with a set deadline since it helps to create quick, small milestones that align well with planning and ensuring progress. 
PROJECT MANAGEMENT TOOL COMPARISON CHART
| | | | |
| --- | --- | --- | --- |
| Tool | Entry-Level Pricing | Unlimited boards (Free plan) | Users Allowed (Free Plan) |
| JIRA | $7/mo/user | Yes | 10 |
| Trello | as low as $5/user/mo | Yes | Unlimited |
| MeisterTask | $8.33/mo./user | Yes | Unlimited |
| KanbanFlow | $5/mo./user | Yes | Unlimited |
| Kanban Tool | $5/mo./user | No- 2 boards | 2 |
| Pipefy | $12/mo./user | No – 5 boards | 10 |
| Asana | starts at $6.25/user/mo | Yes | 15 |
| Monday | $39/mo | Yes – but limited | 3 |
8 Best Project Management Tools with Kanban
We've compiled and reviewed the eight best project management tools that have built-in kanban features. Here's what you need to know about your options.
Before we get into it, do note that all of these tools have a free plan available and also do make their software available on both Android and IOS.
So with that out of the way, let's take a closer look at each tool.
1. JIRA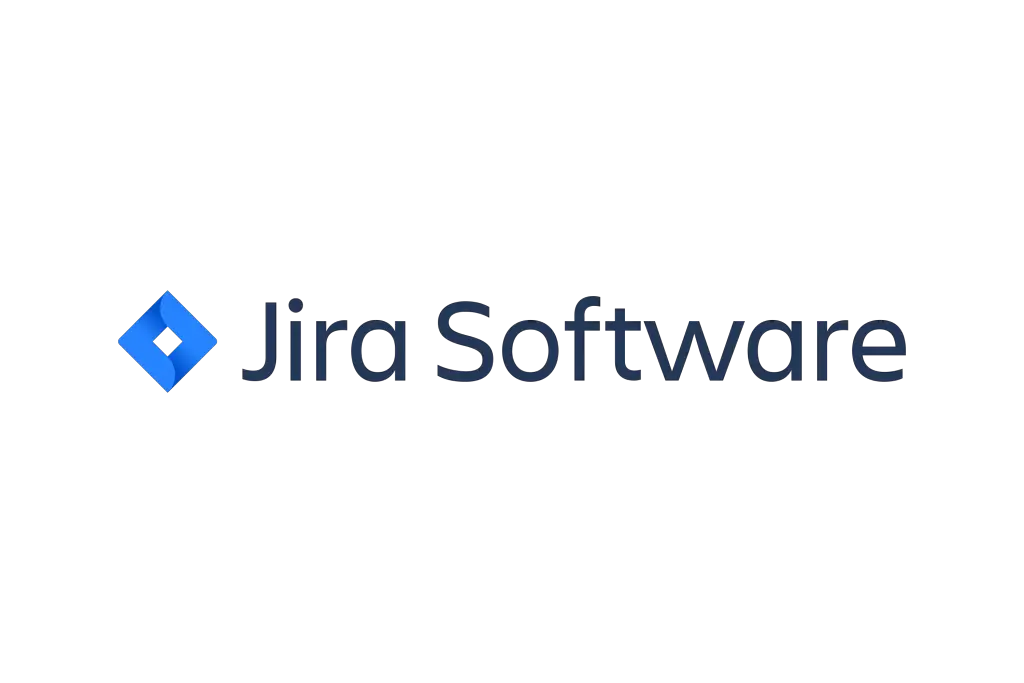 Best For: Developer and Software Teams
Price: Free for up to 10 users, with price plans starting at $7/month
Jira started as an issue-tracking app for developers back in the early 2000s, and it has stuck to its software development roots while also expanding its features considerably. One of its standout features is its project roadmap, which gives every level of your company (from executives to development teams to sales teams) eyes on a project's vision, timetable, tasks, and goals.
Key Features:
The unique Product Roadmap helps encapsulate all aspects of your project
Detailed reporting, including analytics on average age of outstanding tasks, the average time for tasks to be completed, and hours logged across projects and teams
Provides scrum boards, kanban boards, and an agile dashboard that gives you a powerful overview of everything in progress
To see a full list of Jira's features, go to this page.
Pros:
workflows can be customized
The interface is fast and easy to use, can be used as a great ticketing system for IT
flexible boards, allows users to see and prioritize workloads
Cons:
a lot of bug-tracking and issue-tracking, difficult to use
users are satisfied with their web-based app, not much with their mobile ap
2. Trello

Best For: Those Who Just Need Simple Kanban Boards
Price: Free for the basic 10-boards plan, with price plans starting at $9.99/user/month
Trello is made by the same company behind JIRA, but Trello has a much more narrow focus. Think of it less as a full-fledged project management suite and more as a collaboration tool built around kanban boards.
Key Features:
Create multiple kanban boards and unlimited cards, and drag and drop cards from one column to the next
Easy attachments let your team members add files, comments, or notes to relevant cards
Integrate your Trello kanban boards directly with other apps, such as Salesforce or Slack, to further enhance collaboration
To see a full list of Trello's features, go to this page.
Pros:
simple, user-friendly visual layout
keeps track of everything, from the big picture to the minute details
ideal for new teams managing small, simple projects
Cons:
not designed for complex, large scale projects
limited storage
3. MeisterTask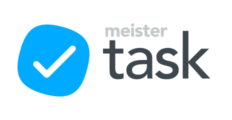 Best For: Beginners and Those Who Want an Intuitive, Beginner-Friendly Approach
Price: Free for the basic 3-projects plan, with price plans starting at $8.25/user/month
MeisterTask aims to simplify project management, from its simple workflows to its visually clean dashboards. While other project management tools may have more in-depth features, MeisterTask keeps things simple and affordable so that project management doesn't become an obstacle in and of itself.
Key Features:
Extremely clean interface focused on only the most essential features
Kanban project boards with easy filtering and simple ways to set up recurring tasks, task limits (WIP limits), and other kanban-style task management approaches
A unique-to-MeisterTask feature called Agenda lets you create your own private to-do list outside of the public kanban boards
To see a full list of MeisterTask's features, go to this page.
Pros:
very easy to use
easy to click and drag projects and task
Gmail plugin allows creating tasks straight from the inbox
Cons:
visual board layout lacks hierarchy
A short delay in fetching files from the cloud
4. KanbanFlow

Best For: Budget Users
Price: Free for unlimited boards/users/tasks, with price plans starting at $5/user/month
KanbanFlow is a bit of a mixed bag of beginner and pro features, but one thing immediately sets it apart: Its price. Unlike other project management tools, its free plan gives you unlimited users, unlimited boards, unlimited tasks, and basic features like filtering and setting task limits. If you need more advanced features like time reports or cycle time, the paid plan is only $5/user/month. 
Key Features:
Beyond your typical scrum and kanban boards, you get other productivity tools like a built-in Pomodoro Technique timer
Very intuitive editing processes that other apps miss, such as easily renaming boards
Web-based dashboards means it works on pretty much every device your team may use
To see a full list of KanbanFlow's features, go to this page.
Pros:
can manage task across multiple users
task management can be easily grouped on multiple boards & teams
easy to create tasks, intuitive for people who have not used it for the first time
Cons:
overview of the entire boards cannot be seen on one screen
the free options lack the possibility to integrate with mainstream software
5. Kanban Tool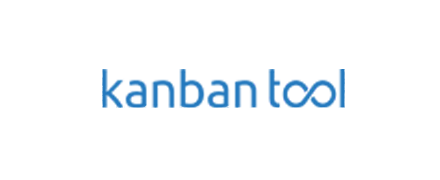 Best For: General Purpose Usage by Small- and Medium-Sized Businesses
Price: Free for up to two users and two boards, with price plans starting at $5/user/month
While many kanban apps are oriented towards software companies, Kanban Tool brings kanban-style productivity management to the masses. Kanban Tool builds itself around team collaboration and kanban boards, but unlike Trello, it goes a bit deeper into project management. 
Key Features:
Very user friendly so that team members of all backgrounds can make sense of the kanban approach
Analytics and metrics let you quickly see cycle time and project performance
Collaborative features include the ability to rate tasks by difficulty, or even list time required
To see a full list of Kanban Tool's features, go to this page.
Pros:
very intuitive interface
flexible in task organization, fantastic in group relating task
can easily view and manage tasks on the board
Cons:
too much information causes the board to look unmanageable
cannot easily see changes made unless the user logs in
6. Pipefy

Best For: Managing Complex Business Operations
Price: Free for basic public forms and templates, with price plans starting at $18/user/month
Most project management tools are centered around your in-house processes. Pipefy brings project management to external partners, such as vendors and customers, and is tailored specifically towards the needs of business operations (e.g. employee onboarding, purchasing inventory, etc.).
Key Features:
Specialized access controls/permissions let managers share specific workflow tasks or projects with people outside the company
Operations-focused features not found in most other project management apps, such as document management and compliance tracking
Built-in workflows for human resources, purchasing, recruiting, etc.
To see a full list of Pipefy's features, go to this page.
Pros:
ease of use; not complicated to use
brings back office routine to one single software
can track work using different columns showing job progress
Cons:
changing in the process can delete historic data
A couple of bugs, doesn't seem to work with other tool integration
7. Asana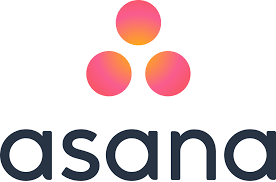 Best For: Anyone Who Needs All-Purpose, Best-in-Class Project Management
Price: Free for up to 15 teammates, with price plans starting at $10.99/user/month
So far, each of the project management tools we've listed has had a special focus, whether it's being simple and user-friendly, or tailored to a specific type of business's needs. In contrast, Asana's generalist approach lets you employ powerful team management, collaboration, and kanban workflows no matter your background or your industry.
Key Features:
The surprisingly feature-rich free version offers many premium capabilities at no cost
Covers all the basics you'd need, plus advanced features like a Timeline view that lets you better manage dependencies
The adaptive, agile, and fast platform works great for projects (and teams) both big and small
To see a full list of Asana's features, go to this page.
Pros:
well designed and fit for a small team
can integrate with numerous third-party apps and software
great storage security
Cons:
not user friendly for new users due to its intimidating interface
A task can only be assigned to one person
8. Monday

Best For: Advanced Customization
Price: Free for unlimited users and boards, with price plans starting at $18/user/month
While many teams use Monday.com for project management, it isn't strictly a project management app. It's more of an online collaboration tool that is built around a series of advanced grids that your team fills out and checks off. This spreadsheet-based approach makes Monday.com very customizable to any business or project.
Key Features:
Highly customizable: You can define each column however you want and add any type of task to each row
A very slick intuitive app uses drag-and-drop elements to build out workflows
Scale the breadth of your collaboration up or down as needed, with map views, calendar views, and timelines
To see a full list of Monday's features, go to this page.
Pros:
A task can be assigned to different people, built for multiple users
clean interface with color-codingit has built-in templates, ideal for beginners
Cons:
The notification bar is confusing to use, you have to manually turn it off
integration issues, cannot integrate with salesforce, sharepoint, and other popular third-party apps
Editor's Insight: Our Top Recommendation for the Best Kanban Project Management Software
Sure, Monday.com provides exceptional customization and MeisterTask is visually beautiful. But while each of these have niche features that make them stand out for specific reasons, no project management tool offers the breadth of features, nor depth of expertise, as Asana.
We love that you can get started with a free Asana plan that offers more features and tools than the free options offered by any of the other seven project management tools. 
True, you won't get access to things like forms and custom fields, but many people will find that the free version of Asana gives them all the core functionality (including kanban workflows) to meet their needs right out the gate. Plus, the free version lets you add up to 15 users without upgrading to a paid subscription.
We also love Asana's web interface. Each of its competitors tries to either:
Embrace the complexity of project management by throwing every possible feature and tool at you at once
Strip features and limit project capabilities to keep the user experience clean
Asana strikes a balance between these two extremes. 
Yes, Asana is user-friendly and easy to set up (many team managers report that it takes them just a couple of minutes to get up and running), but it also lets you get as deep into the nitty-gritty details as you may want. 
Finally, Asana directly integrates into a wide array of other apps, including Zapier, Gmail, and Zoom, so you can use it to wrangle all your other office tools together.
If you ask most agile community experts, they'll recommend that you let your team's goals and your project philosophy guide your choice of tools. However, others prefer to let the elegant tool of choice create their project framework. In either scenario, Asana's in-depth, all-purpose approach works for most teams and businesses right out of the box. You can't beat Asana for most, if not all, project management needs.