Tracking the time spent on a project is essential for productivity and keeping tabs on project progress. 
A recent survey found that the typical worker wastes 60% of their time every week on unproductive tasks. It's no wonder that numerous research studies have found that productivity skyrockets when people self-track their time
If you're a team leader in a corporate environment, or a client working with freelancers, a time tracking app allows you to:
Monitor a project's progress.
Ensure workers are using their time appropriately.
Pay for only the hours worked.
Get a better estimate on time usage, so you can budget appropriately and set accurate deadlines.
If you're a worker or a freelancer, a good time tracking tool helps you to:
Get paid fairly for the hours you've worked.
Meet important deadlines.
Boost your productivity and efficiency.
Better estimate your time usage so that you can give more accurate, profitable project quotes.
One of the most popular time-tracking tools lives on the Upwork platform, but it's not without its flaws. In this article, we will review the seven best alternatives to Upwork's time tracker for remote work between clients and contractors.
The Problem with Upwork's Time Tracker: Is There a Better Alternative? 
Upwork is one of the world's largest marketplaces for clients and freelancers, and it offers a built-in time tracker for clients and workers alike.
Yet many people are actively seeking an alternative to Upwork's time tracker app. While comprehensive, Upwork's app has a few flaws that are deal breakers for some people:
It only works on Upwork, so all projects need to be conducted on the platform.
Upwork charges a significant fee to workers (up to 20% of the project's budget)
Upwork charges the client 3% on all transactions.
The app isn't always accurate, and workers can "exaggerate" time spent on a project.
The app is Internet-dependent, so connection issues can cause headaches for everyone involved.
Thankfully, there are 7 time trackers similar to Upwork that avoid the above issues.
7 Time Trackers Like Upwork
Time Tracker Comparison Table
| Time Tracker | Screenshots | Integration With Other Software | Activity Monitoring | Automatic Payments | Usage Fee for Client (Starting) | Free Trial |
| --- | --- | --- | --- | --- | --- | --- |
| Upwork | Yes | No | Yes | Yes | 3% of the invoice | N/A |
| Hubstaff | Yes | Yes | Yes | Yes | $14/mo | 14 days |
| Paymo | No | Yes | Yes | Yes | $8.95/user per month | 15 days |
| Klok | No | Yes | Yes | No | $19.99 one time | No |
| Due Time Tracking | No | Yes | Yes | Yes | $7.99/mo | 30 day trial |
| Harvest | No | Yes | No | Yes | $12/month for Solo | 30 day trial |
| TopTracker | Yes | No | Yes | No | Free | N/A |
| Timely | No | Yes | No | No | Solo: $8/month | Yes |
1. Hubstaff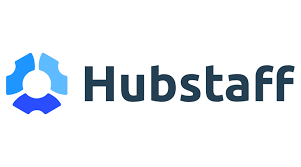 Price: Free 14-day trial, then starting at $14/month for basic (up to $20/month for enterprise)
Hubstaff evolved to focus on the time-tracking of remote workers, freelancers, and teams when its founders became disillusioned with the time-tracking features of Elance and oDesk (two freelancing platforms that merged in 2015 and became today's Upwork).
Similar to Upwork, Hubstaff's alternative time tracker takes screenshots at random intervals. It also tracks mouse movements, keyboard movements, total hours logged, and inactivity (a great feature if you forget to turn off your timer). It also integrates with many work platforms, liberating you from Upwork's constrictions.
Features:
Activity monitoring with screenshots and keyboard/mouse tracking
GPS location tracking, app tracking, and URL tracking
Financial tools, including weekly budgets, built-in timesheet approvals, and automatic payments
Workers can track time using a browser extension, or native apps for Android and iOS
Tracks time and integrates with:
Project management tools such as Trello, Asana, ClickUp, Jira, etc.
Operating systems such as Windows, Mac, Linux, and Chrome
Other time-tracking tools like Paymo, etc
Payment and accounting software such as Paypal, Freshbooks, Quickbooks, etc
Salesforce CRM Integration
To see a full list of Hubstaff integrations, go to this page.
Visit Site
2. Paymo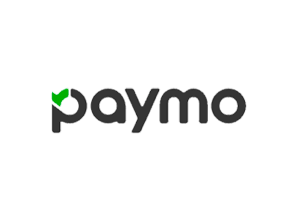 Price: 15-day free trial, then starting at $8.95/user per month
Paymo is far more than just an Upwork time tracker alternative. It's a cloud-based project management solution for small and medium businesses that work with remote teams or freelancers. The higher per-user price point reflects this more extensive suite of features.
Beyond just time tracking, you'll also find tools that allow you to create projects, collaborate amongst different team members, add tasks (and see what's been done and still needs to be done), and also manage payroll (e.g. client proposals, freelancer invoices, and automatic payments). 
Features:
Basic time tracking (timer-based per chosen task; no screenshots or activity monitoring)
Project management (e.g. file sharing, discussions, project templates)
Financial management (e.g. Accept payments, file expenses, process invoices)
Reporting on tasks, productivity, resource usage, etc.
Tracks time and integrates with:
Cloud-based storage platforms like Google Drive, Google Docs, etc.
Payment and accounting software such as QuickBooks Online
Operating systems Windows OS and Mac OS
Additional integrations available through Zapier and Paymo's native API
To see a full list of Paymo integrations, go to this page.
Visit Site
3. Klok 

Price: A one-time $19.99 fee
As its name suggests, Klok is a basic time-tracking tool that allows you to log time per task. Its visualization of your time usage allows you to better envision how productive you are. 
A free add-on, Klokwork Team Connector, adds optional collaborative features like project lists and team-wide timesheet data. However, its core focus is simple time-per-task tracking.
Features:
Basic time tracking, including offline and mobile tracking
Optional team collaborative software
Billing tools that let you invoice for time spent
Tracks time and integrates with:
Operating systems Windows OS, Mac OS and Linux OS
Accounting software such as Freshbooks and Harvest
Project management tools like Basecamp and Asana
To see a full list of Klok integrations, go to this page.
Visit Site
4. Due Time Tracking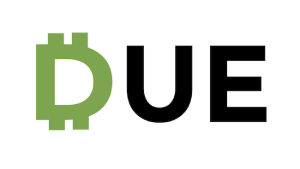 Price: 30 day trial, then starts at $7.99/mo
This free widget-based app integrates with your browser. Simply select a project or a client, then start and stop time to track your productivity. What you lose in advanced features, such as remote screenshots, you make up in simplicity and ease.
Some basic invoicing features are also included, allowing you to export your time spent and generate an invoice for billing.
Features:
Automatic time recording that runs in the background when you tell it to start
Tracks time based on projects worked and offers basic time analytics
Rudimentary invoicing tools
Tracks time and integrates with:
Operating systems Windows OS and Mac OS
Payment processors such as Stripe and Paypal
Project management platforms like Basecamp
Additional integrations available via its custom API
To see a full list of Due integrations, go to this page.
Visit Site
5. Harvest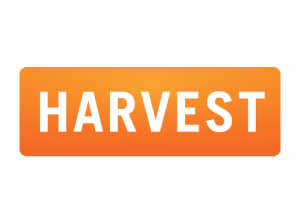 Price: 30-day free trial, then $12/month for an individual plan
Harvest is primarily aimed at individual freelancers. For more advanced business features, the price quickly jumps to $99/month.
For individuals, you can track unlimited projects and tasks via apps for your browser, desktop or mobile device (tracking continues to run offline, and syncs when you go online). For more collaborative teams using the more expensive price plans, each individual's time usage gets collected and combined in an overarching dashboard for an elegant, bird's-eye view of the project. 
Features:
Time tracking (but no activity monitoring or remote screenshots)
Project reminders for past-due deadlines
Data and invoicing tools like billing, invoicing and projections
Tracks time and integrates with:
Desktop and mobile OSes such as Android, iOS, Mac OS and Windows OS
All major browsers
Project management platforms like Asana, Basecamp, etc. 
Accounting and invoicing tools such as Quickbooks, Stripe, Paypal, etc. 
Communication tools such as Slack, etc.
Many more integrations available via custom API and Zapier
To see a full list of Harvest integrations, go to this page.
Visit Site
6. TopTracker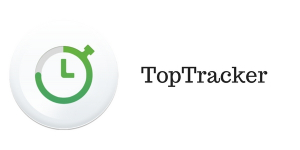 Price: Free
Similar to Klok, TopTracker's Upwork alternative is exceptionally simple in its focus and execution. You can track time spent on tasks and projects, and that's about it. That means no invoicing, and limited integrations (e.g. no tracking on mobile devices).
However, unlike most other free time trackers, TopTracker is one of the few Upwork alternatives that also offers periodic screenshots of what you're working on. This is useful if you're a freelancer who needs to provide a client with proof of what you were working on, and when you were working on it. 
The screenshots are uploaded to an online account. So while this feature is not necessarily its intended purpose, team managers or corporate clients can ask freelancers to use TopTracker in order to track the individual worker's productivity, too.
Features:
Time tracking
Timed screenshots uploaded automatically
Optional privacy features, such as blurring the screenshots
Tracks time and integrates with:
All major browsers and major OSes
Limited to no additional integrations
Warning: Limited to no support of older OSes (Mac OS 10.9 and older; Windows XP and older)
To see a full list of TopTracker integrations, go to this page.
Visit Site
7. Timely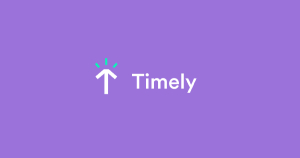 Price: 14-day free trial, then starts at $8/month
Timely stands out from the crowd with its Upwork alternative being the only one powered by artificial intelligence (AI). Its activity monitoring does away with manual timers and starting or stopping a project clock.
Instead, it automatically records everything you do in different apps, pages and browsers, sensing when and where you're working and generating a complete picture of your work day. For team managers or clients, your admin dashboard gives you a real-time look at what's being worked on by whom, and you (or your team) can also manually adjust timesheets and time logs when needed.
Features:
Automatic activity monitoring across platforms using an AI
Time reporting per individual, per project, etc.
Comprehensive dashboard for all members to see time usage and export data
Limited timesheet and invoicing capabilities
Tracks time and integrates with:
All OSes via web-based widgets, including mobile OSes like iOS and Android
Project management platforms like Asana, GitHub, etc.
Communication tools such as Microsoft 365, Gmail, Trello, etc.
To see a full list of Timely integrations, go to this page.
Visit Site
How To Know Which Is The Best Time Tracker For Me
As you can see, each of the previously discussed time trackers offer powerful alternatives to Upwork's built-in activity monitor. 
Yet each software solution has its own distinct pros and cons. 
The best time tracker like Upwork depends on: 
Your budget
Your role (e.g. a client using freelancers, or a freelancer needing to track projects and bill clients)
Your unique needs (e.g. some might love screenshot captures while others may prefer more privacy)
1. Best for comprehensive time tracking: Hubstaff 
If you want the most comprehensive, feature-rich time tracker, Hubstaff is your best bet. 
It's easy to use. It scales to your business needs. And it combines all of the accountability features you find in Upwork (e.g. random screen captures) with quick integration into your favorite tools and project management software.
A few quirks may turn some users off. Some features are quite limited. For example, its U.S. dollar-only currency options limits its international usage. And how long it takes before it marks you as idle can't be changed to lower than five minutes. 
However, overall, most users will find that Hubstaff hits a balance between quick setup and in-depth features.
2. Best For Simple Project Management: Paymo 
If time management is just one piece of the puzzle and you manage numerous projects across teams, go with Paymo. Not only does it track time, but its project management features keep you and your entire business on track.
Unlimited clients and unlimited projects ensure Paymo scales to your needs, and time (and tasks) can be broken down at a granular level.
These robust project management features mean Paymo is also pricier than other Upwork alternatives. There are also some disappointing drawbacks. Some customers may find the user interface too complex, and limited mobile and desktop usage can cause headaches for IT.
3. Best For Simplicity: Klok 
Klok tracks time, and that's about it.
While the optional collaboration add-ons expand its functionality a bit, Klok's core focus is merely letting you start and stop a timer when you're working on a specific project or task.
If that's all you need, you can't beat Klok's free price point. If you need anything beyond a timer, go elsewhere. 
4. Best For the Beginning Freelancer/Entrepreneur: Due Time Tracking 
Due Time Tracking is also a basic stopwatch for projects, with one exception: Some invoicing capabilities. 
This, plus its budget-friendly no-cost approach, makes Due Time Tracking perfect for freelancers who are just getting their feet wet. But you'll want more robust activity monitoring and invoicing capabilities as your business grows (see Harvest below).
5. Best For the Growing Entrepreneur or Small Business: Harvest 
Harvest's individual plan is ideal for freelancers who have a medium-sized business, or small companies with a moderate number of remote teams or freelancers.
Time tracking, basic project management tools, and billing and invoicing mean your bases are covered as you grow your list of projects. But you may balk at the price point, especially if you need more of its advanced features. If so, you may wish to compare Harvest to competitors like Paymo.
6. Best For Simple Screenshot Monitoring: TopTracker
Many of these Upwork alternatives are either robust, feature-rich options (i.e. Hubstaff), or very simple time trackers (i.e. Klok).
For clients or freelancers who need a bit of a middle ground, TopTracker is the only non-Upwork option that pairs essential time tracking with limited screen capturing and activity monitoring. 
Its lack of integrations and invoicing means most businesses will opt for something else, but its hybrid approach may hit the sweet spot for some freelancers.
7. Best For Effortless Tracking: Timely 
The one thing that Upwork and most time trackers like Upwork have in common is that you need to set up projects and tasks, then start and stop the appropriate timers to track your activity and productivity.
If you find that approach disruptive to your creativity and workflow, Timely is your best bet.
Its AI-based approach means you can focus on your work instead of hitting "start" and "stop" on your time tracker. It also has project management capabilities for businesses or team managers.
Of course, its slick tech-driven approach also exposes it to some flaws. 
Some users, especially those who might not be the most tech-savvy, can find setup tedious. It also takes the AI some time to fine-tune its accuracy, and those with older computers/devices or legacy software may find that Timely's background data usage causes lagging and freezing.
Conclusion 
If you're happy using Upwork, the platform's built-in time tracker is quick and easy. But for anyone who wants to track projects and time worked outside of Upwork, the seven time trackers we outlined above are far better Upwork alternatives.
Hubstaff continues to reign supreme as the best Upwork alternative that has all the features you enjoyed on Upwork, but more liberty (and, some would say, even better accuracy and customization). 
Freelancers or businesses that want to integrate time tracking directly into their project management will naturally gravitate to Paymo.
But if all you need is a timer, don't overthink it: You can't go wrong with the Klok app.
If you still can't decide, sign up for all three and give them a whirl. Klok's app is always free, and Hubstaff and Paymo both offer free trials so you can test them before you make your final decision.